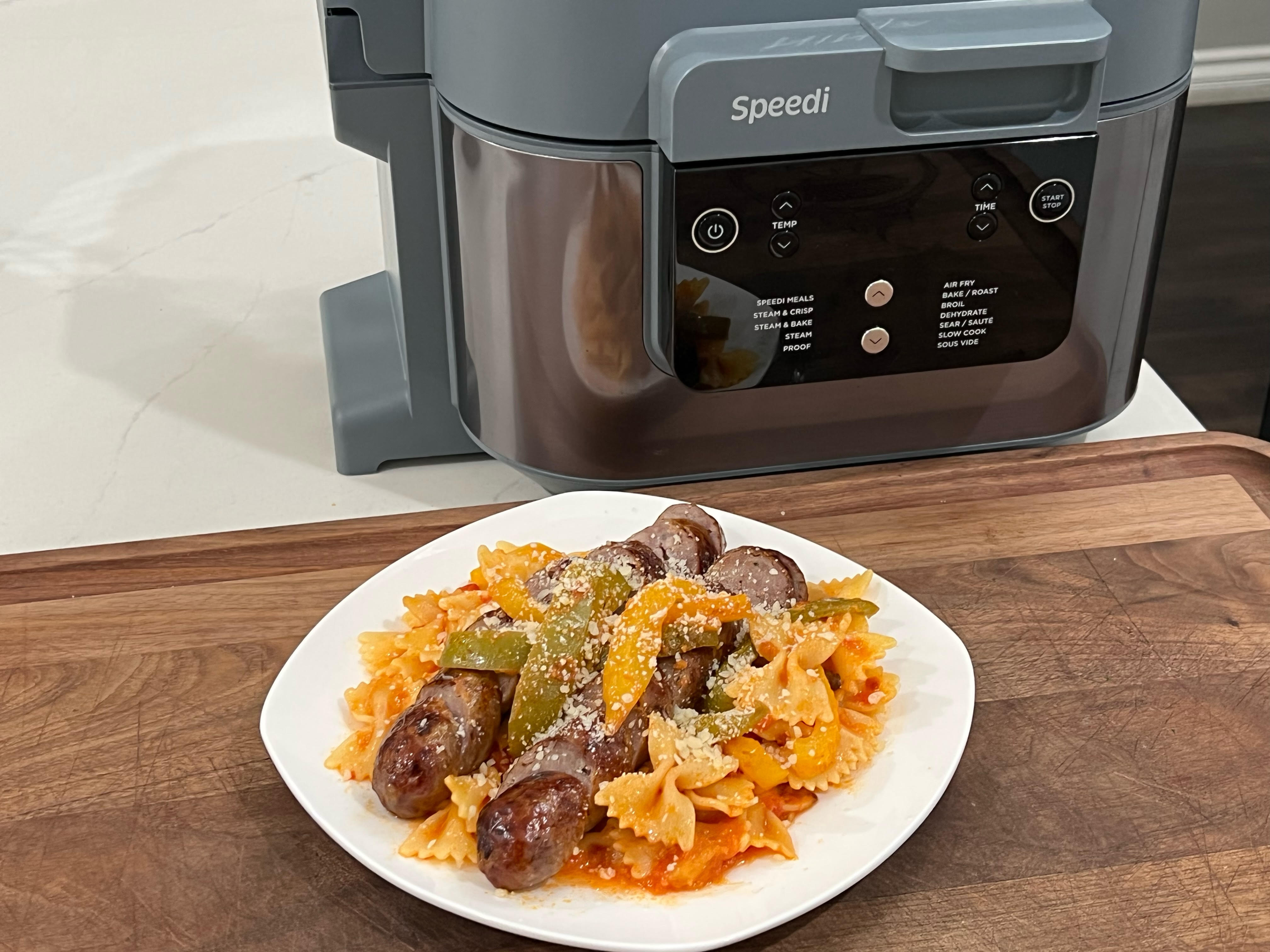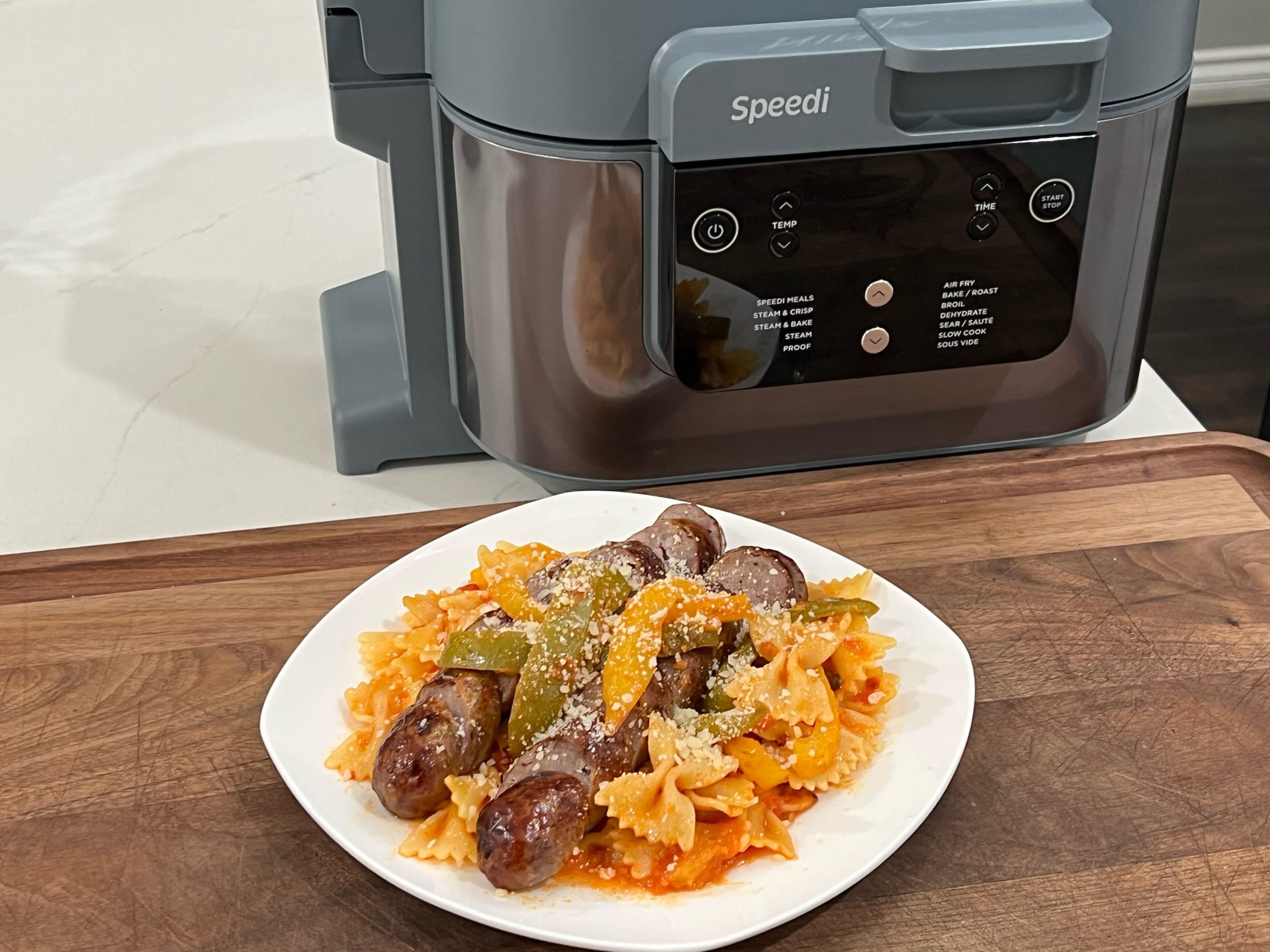 Ninja Speedi Sausage and Pepper Pasta!
This is a perfect weeknight meal the whole family will love! Quick and easy, full of flavor!
Ingredients:
Italian sausage links.
One 24 oz jar of pasta sauce.
2 bell peppers – sliced.
8oz uncooked pasta.
2 tablespoons grated parmesan.
1 cup water.
A few shakes of red pepper flakes. (optional)
Prep:
Add bell peppers, pasta, pasta sauce, parmesan, and red pepper to Speedi pan. Stir mix together.
Place the grill tray on the pan and add the sausage links to the tray.
Set your Speedi lever to Rapid Cook.
Choose Speedi Meals setting, 390f for 20 minutes.
After 10 minutes, check the sausage internal temps. Pull them out when they hit 185-170f internal.
Continue to cook the pasta mix until pasta is completely cooked through.
Server with a little parmesan sprinkled over the top and enjoy!