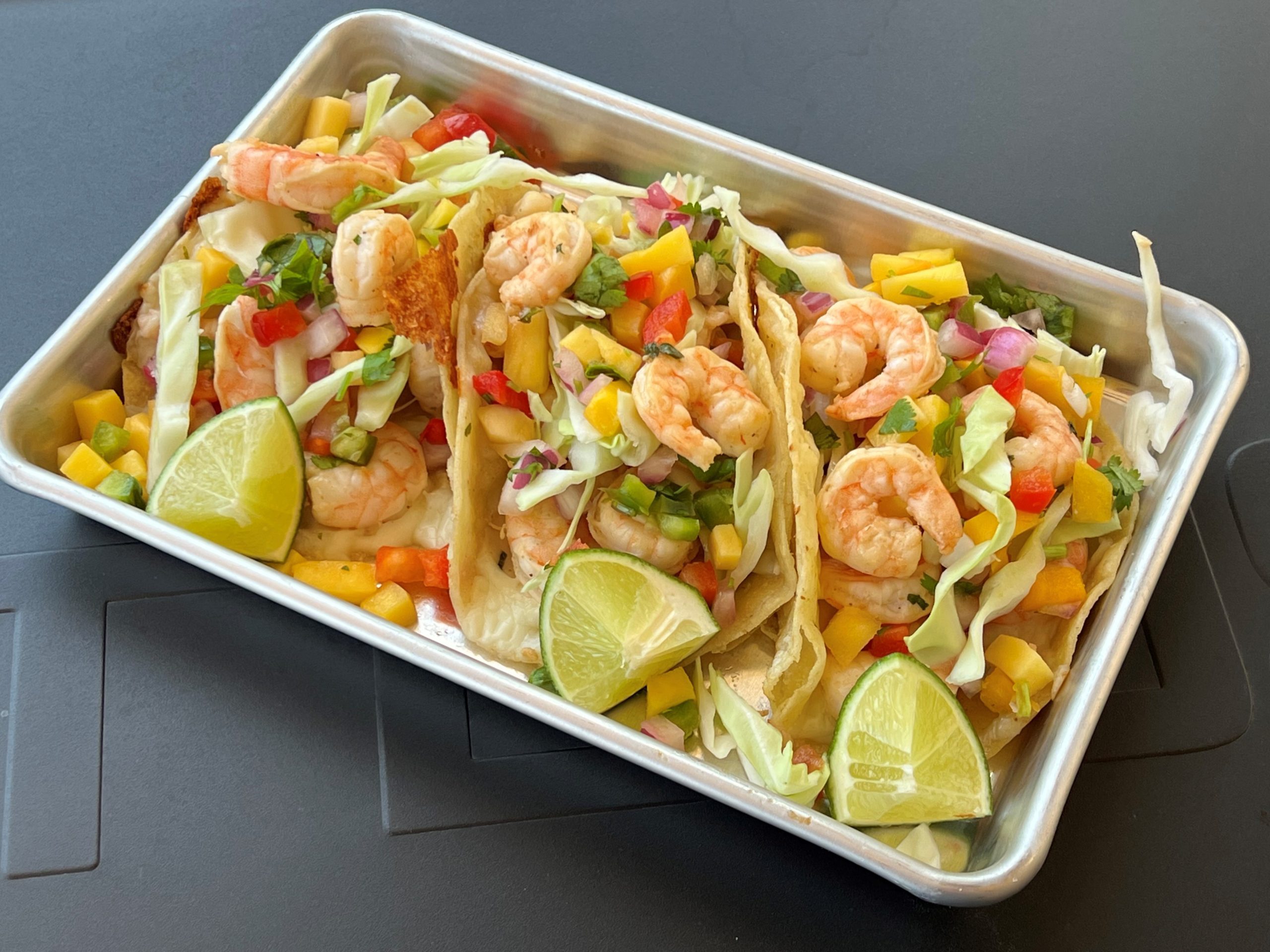 Tequila Lime Shrimp Tacos
Refreshing, citrus, spicy, level up these shrimp tacos. Throw them on the griddle or in a pan, you can't go wrong with these marinaded shrimps for Taco Tuesday!
Ingredients:
1-pound medium shrimp peeled and deveined.
Juice of one lime.
1 oz blanco tequila.
1 tablespoon minced garlic.
1 tablespoon chopped cilantro.
1 teaspoon cumin.
1 teaspoon kosher salt.
1 teaspoon ground pepper.
½ cup shredded Oaxaca cheese.
Shredded cabbage.
Corn tortillas.
Hot sauce, pico de gallo, guacamole, etc… (Optional)
Prep:
Marinade shrimp with, lime juice, tequila, cumin, salt, garlic, cilantro, and pepper. For 30 minutes.
On a griddle or pan, cook shrimp for 2-3 minutes a side, until complete cooked through.
Heat tortillas on griddle. I add cheese on the tortillas, so it melts.
Add the shrimp to tortillas.
Then add cabbage, hot sauce, pico, etc…
Enjoy!