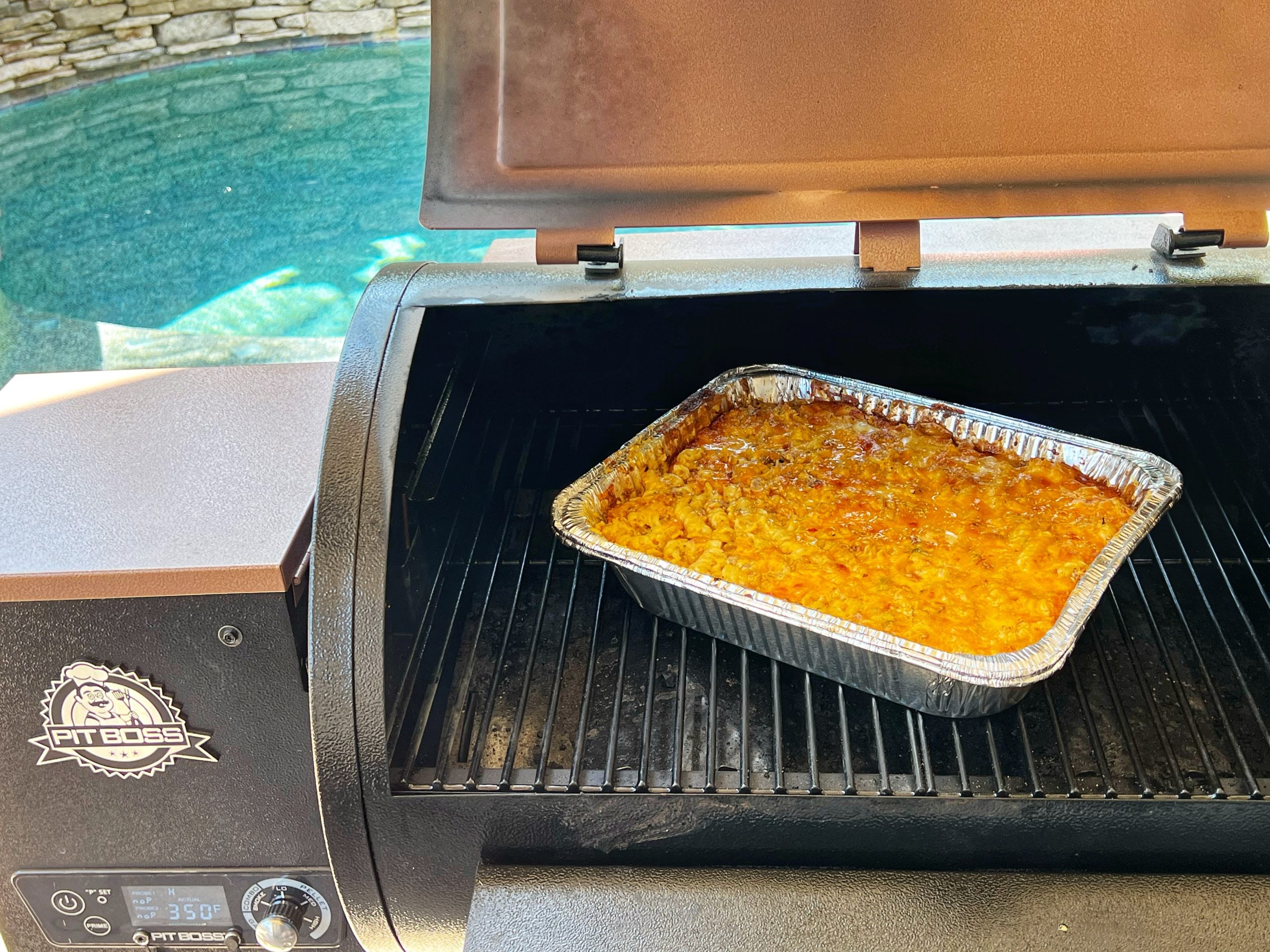 Smoked Queso Mac and Cheese
This dish combines to all time favorites! Mac and Cheese and Queso Dip… And please whatever you do, DO NOT sleep on the maple sausage!
Ingredients:
1 box pasta. (cook to al dente)
1 16oz package of maple sausage links (cook all the way through)
1 large 32oz block Velveeta cheese.
½ cup cream.
1 4oz can fire roasted chilies.
1 12 oz can Rotel.
1 cup shredded cheddar cheese.
1 tablespoon sweet and spicy BBQ seasoning.
Prep:
Fire up your pellet grill, smoker, kettle, etc… to 350f
In a foil pan, add all ingredients, except for the cheddar cheese. Do not try to mix yet.
Place pan in smoker, close lid and let it go for 20 minutes.
After 30 minutes of cook time, you should be able to mix everything together.
Add the cheddar cheese over the top of the mac and cheese.
Cook for another 30 min until the top is melted and golden brown.
Remove from smoker and enjoy!