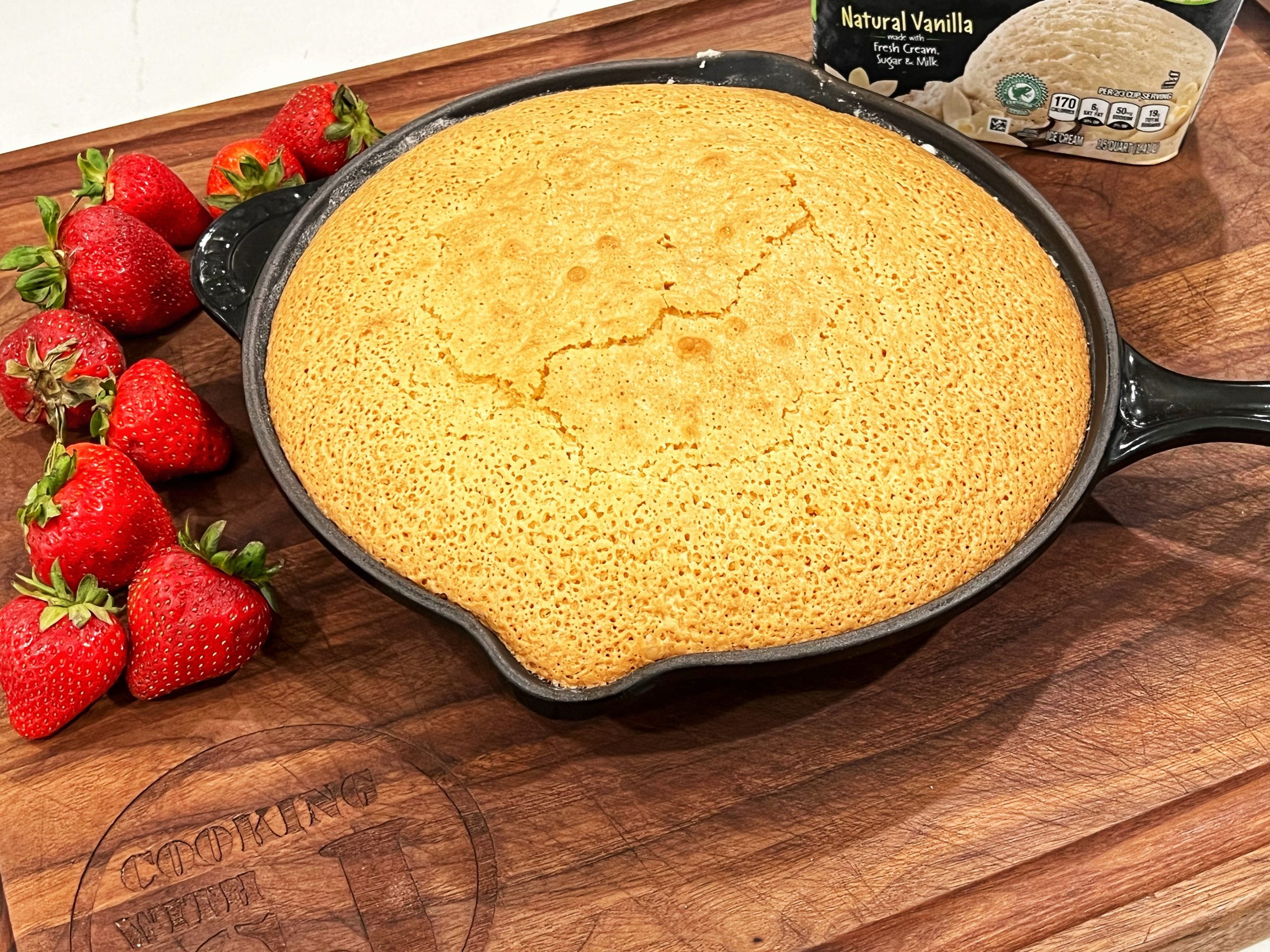 Skillet Pound Cake
This is a great dessert for any occasion. Add some ice cream, maybe some fresh fruit, and you got a
winner!
The measurements below are meant for a large 12" skillet. If you have a smaller skillet, you will have extra mix. You can reduce the ingredients or pour the extra mix into cup cake molds or smaller dishes.
Ingredients:
½ pound margarine, melted.
6 eggs.
3 cups sugar.
3 cups cake flour or 3 cups minus 6 tablespoons for all-purpose flour.
¼ teaspoon baking soda.
1 cup sour cream.
2 teaspoons vanilla extract.
2 teaspoons almond extract.
Prep:
In a large bowl mix the melted margarine and sugar.
Then beat in eggs 1 at a time, mix them up well.
Add baking soda and extracts.
Mix in flour and sour cream.
Preheat oven to 325f.
Pour mix into a greased and floured pan.
Place in over and bake for 1 and ½ hours.
Remove cake from the oven, let cool.
Slice up, add some ice cream, fruit, and enjoy!