You'll love my take on a tasty Cheese Dip! This has two kinds of cheese, MAPLE sausage, chilies and Rotel! Don't sleep on the Maple Sausage! TRUST ME!! If you ain't ready for the MAPLE, then don't do this one!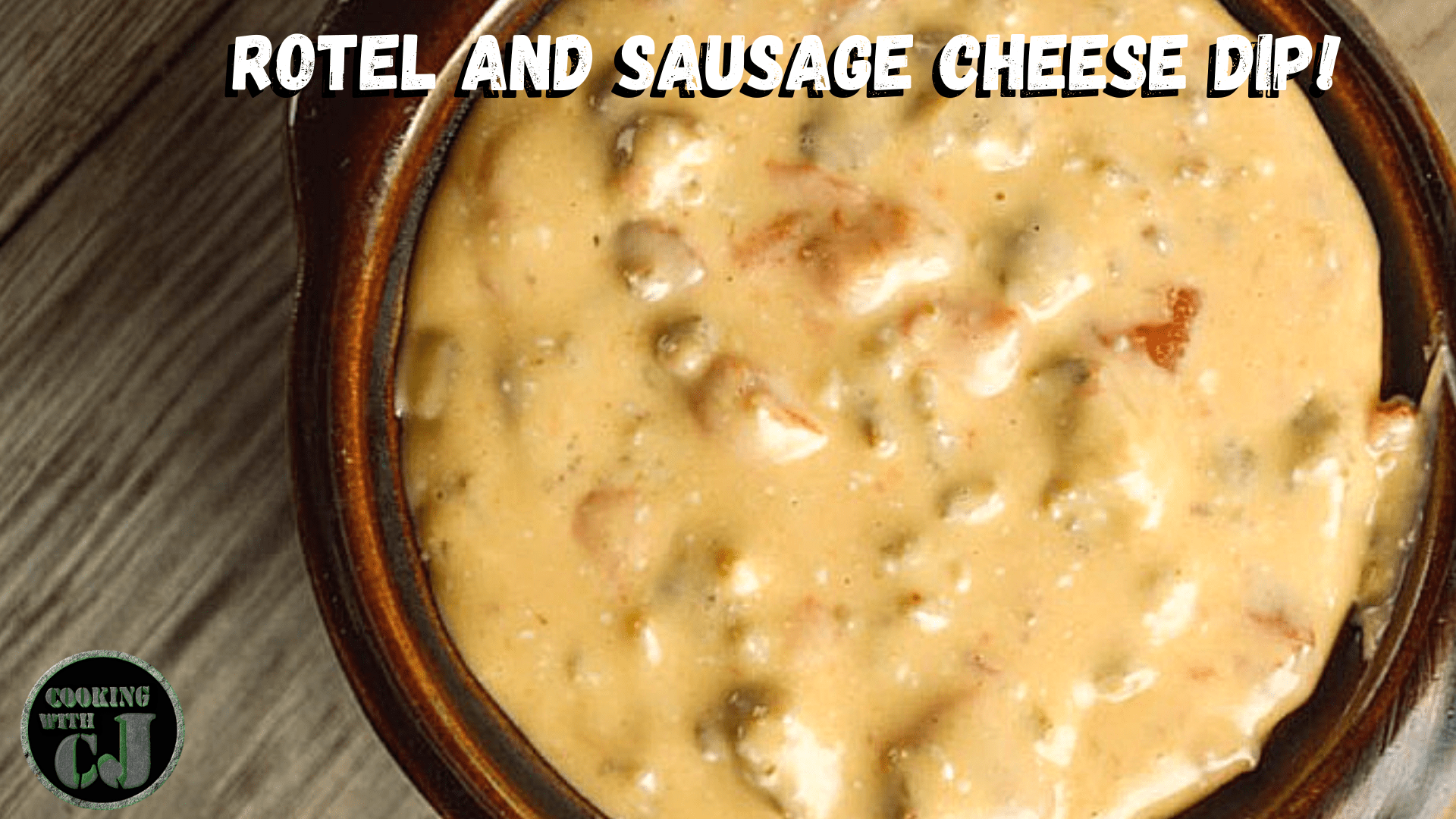 Rotel and Sausage Cheese Dip
Ingredients:
Velveeta Big Block Cheese.
Graded Pepper Jack Cheese – 1 cup.
Graded Smoked Gouda Cheese – 1 cup.
One can of Rotel.
One can of Roasted green chilies.
Pack of Maple breakfast sausage.
Prep:
Fry up the MAPLE sausage.
Dump everything into a crockpot.
Melt and stir until all of it is combined.
Enjoy!