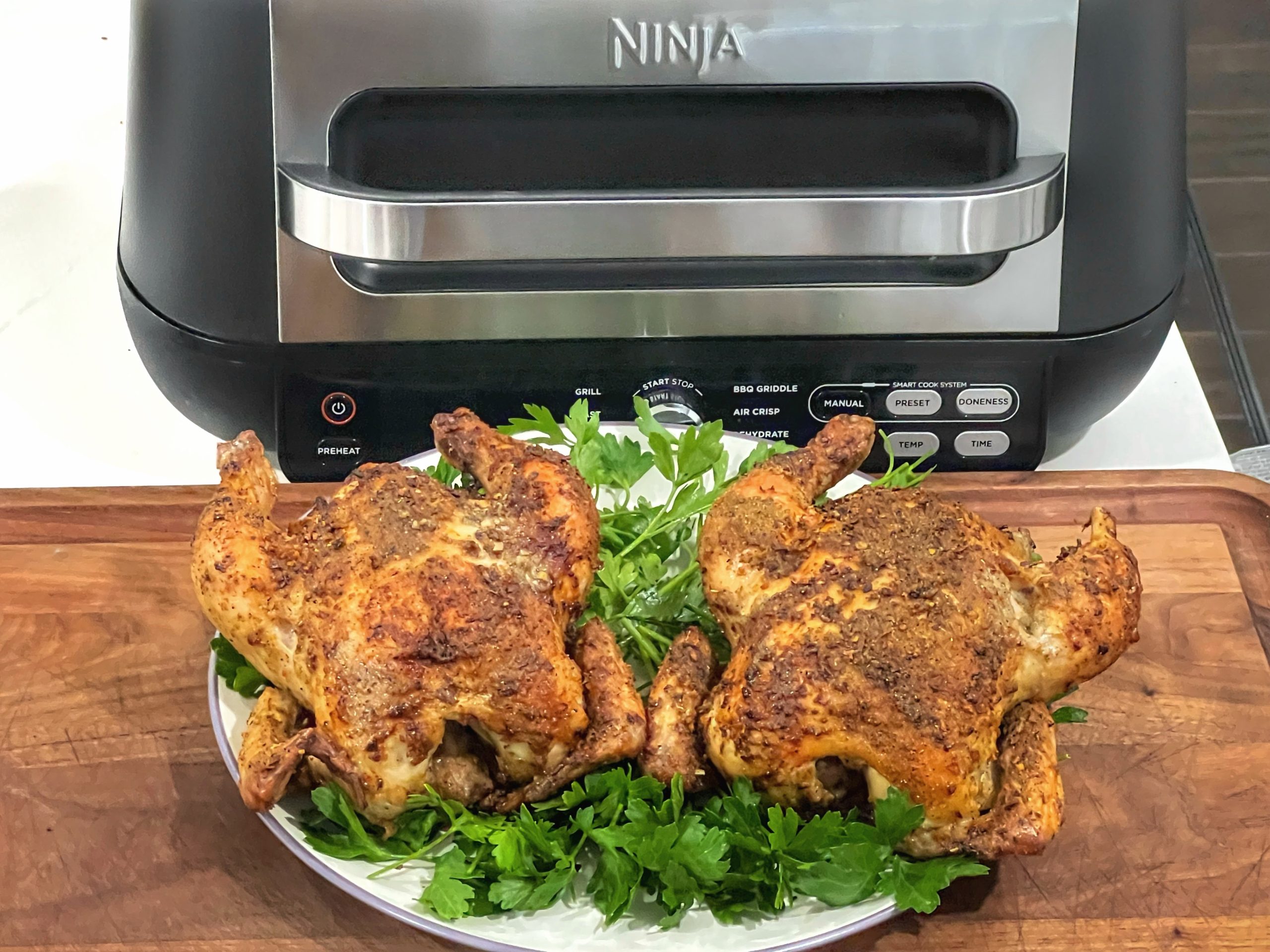 Roasted Cornish Game Hens on the Ninja Foodi Grill
These mini chickens, as I like to call them, are so good when done right. Being that they are so small, they are easy to overcook. But, if you follow my lead, you cook to the correct internal temps, you will have some amazingly juicy and flavorful Cornish Game Hens!
Ingredients:
2 Cornish Game Hens.
1 Stick salted butter.
2 tablespoons Kosher Salt.
4 sprigs of rosemary.
All-purpose seasoning or BBQ Rub.
Spray avocado oil.
Prep:
Remove hens from packaging and dry off.
Place on a wire rack over a cookie sheet.
Sprinkle Kosher salt all over the hens and let set uncovered in the refrigerator for at least 1 hour up to overnight. (This is the "Dry Brine" process)
Once your hens are dry brined, you'll spray them down with avocado oil and apply seasoning or BBQ rub to taste.
Then add a couple sprigs of rosemary and half a stick of butter into the hen's cavity.
Using the Roast setting on the Foodi Grill, heat to 350F.
Once the Foodi Grill is pre-heated, place the hens on the grill grate, close the grill to begin cooking.
At 15-20 minutes, you might want to rotate your hens, to make sure there is even browning. Also, it is a good time to check the internal temperature of the breast.
Once the thickest part of the breast meat hits 160F internal, remove the hen's from the Foodi Grill and let rest until it hits 165F internal.
Carve the hens and enjoy!