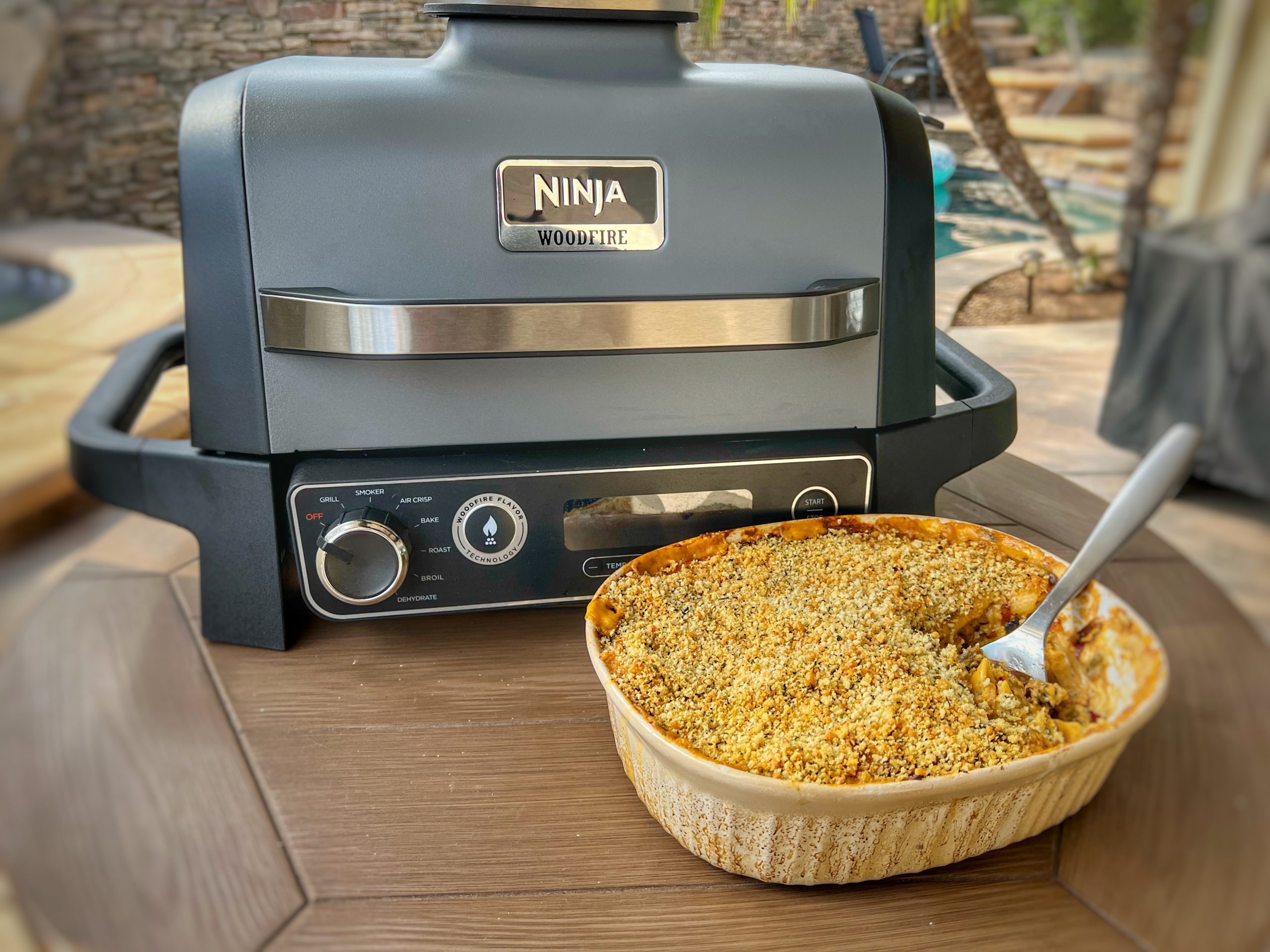 Ninja Woodfire Grill Smoked Brisket Mac and Cheese
Combining the brisket with the creamy mac and cheese takes this dish to the next level!
Ingredients:
16 oz Velveeta.
4 oz grated pepper jack cheese.
5 oz grated sharp cheddar cheese.
2 cups cooked pasta.
1 cup grated parmesan cheese.
1 cup panko breadcrumbs.
2 oz fire roasted chilies.
5 oz Rotel.
1 tbsp. sweet and spicy seasoning.
2 cups smoked brisket cubed.
1 cup milk.
Prep:
Mix all ingredients into a 9 x 6 or 8 x 5 pan.
Place pan in the Woodfire Grill.
Fill the pellet hopper with pellets.
Set the Woodfire Grill to the Bake setting, at 300f.
Also, push the Woodfire Technology button to add smoke to the dish.
Cook for 35-40 minutes, until all the cheese has melted.
Mix everything in the pan thoroughly.
Cover with the panko and parmesan topping.
Close the lid and continue to bake for 20 minutes.
Remove from grill and let rest for 20 minutes.
Spoon out to serve and enjoy.