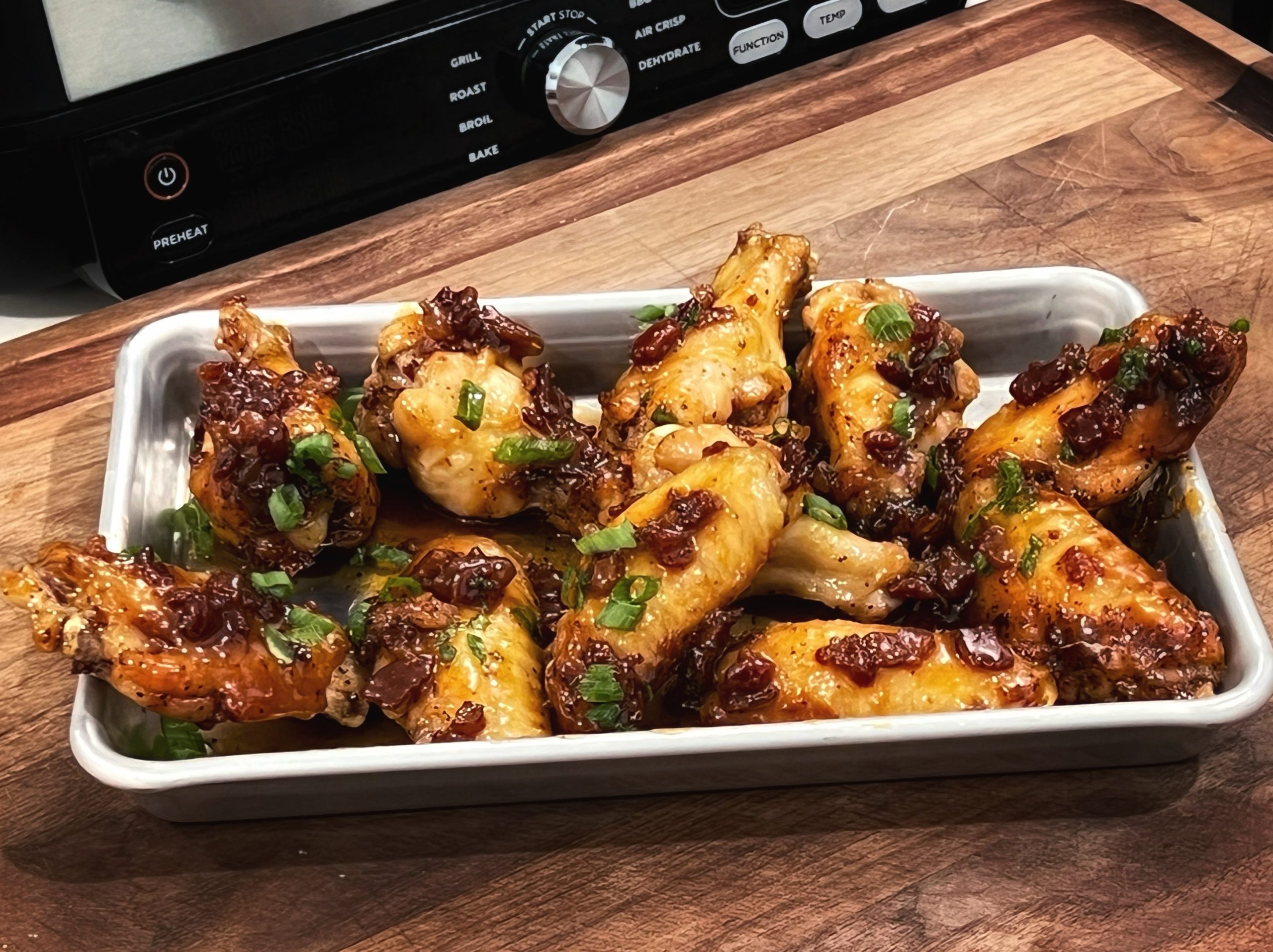 Maple Bourbon Bacon Air Fried Chicken Wings
These wings are a flavor bomb! Bacon, Bourbon, Maple, Sriracha! Sticky, sweet, heat, crunch chicken wings! Give these a try and tell me they're not the best wings ever!
Ingredients:
1 pound chicken wings.
½ cup Maple Syrup.
¼ cup bourbon.
½ cup diced cooked bacon.
1 tablespoon sweet spicy BBQ seasoning.
1 tablespoon Sriracha (optional).
Spray avocado oil.
Prep:
Preheat air fryer to 390f.
Spray wings down with avocado oil.
Season wings with BBQ seasoning.
Air fry wings for 20 min, flipping and mixing half way through.
Maple bourbon bacon sauce:
In a small sauce pan over medium heat, add the maple syrup, bourbon, bacon and sriracha, mix thoroughly.
Simmer over medium heat until the wings are done.
Once wings are done, toss them in the maple bourbon bacon sauce.
Enjoy!