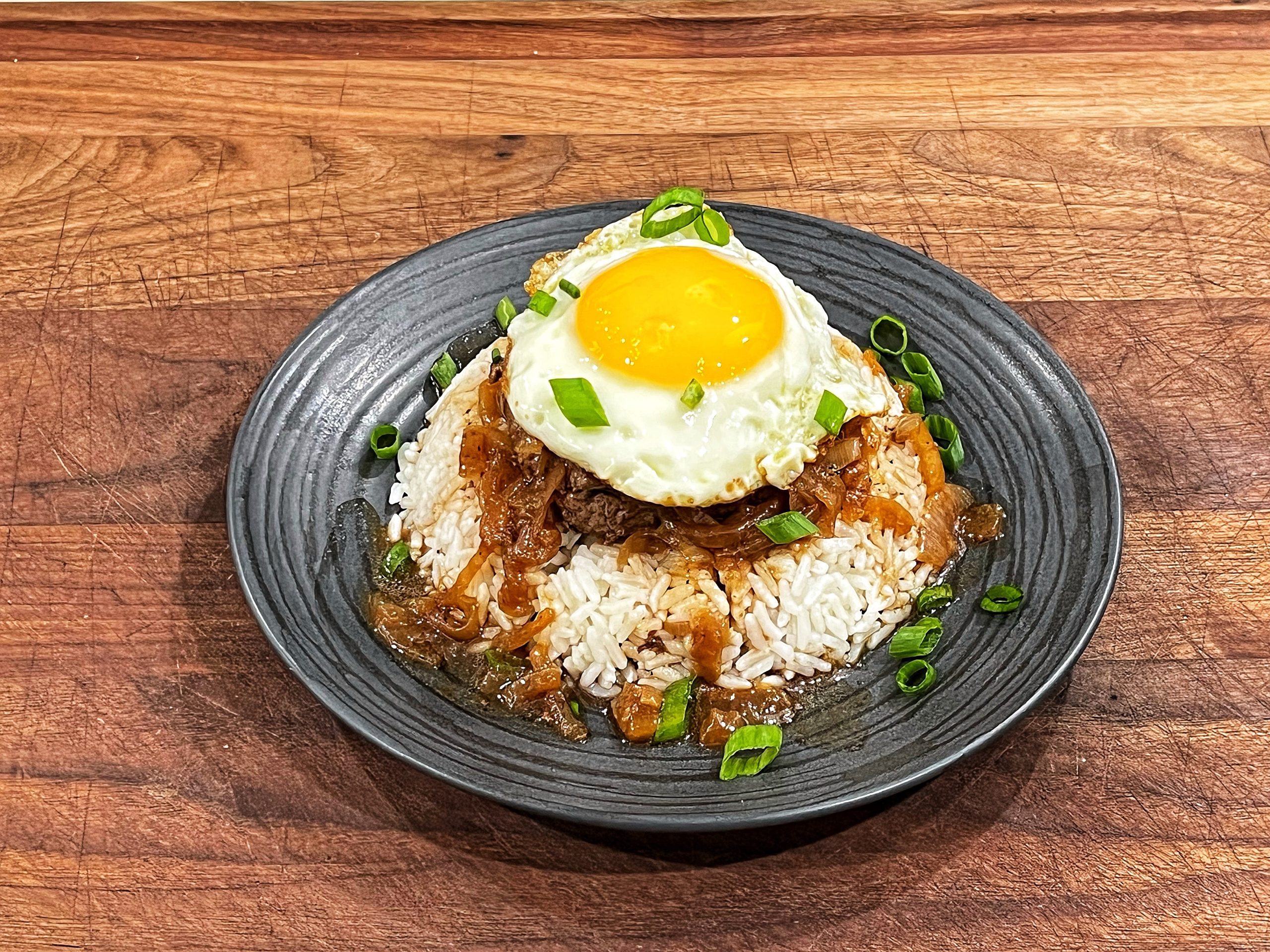 Loco Moco Recipe
This recipe is perfect for all those looking for a budget friendly, yet very tasty meal! Loco Moco is a staple in Hawaii and a must get every time I'm there. The recipe is based off of 4 servings and is less than $4.00 per serving.
Ingredients:
1 pound ground beef – formed into 4 hamburger patties.
4 eggs.
2 cups white rice cooked.
½ medium onion sliced thin.
2 cups beef stock.
1 teaspoon all-purpose seasoning.
2 tablespoons olive oil.
½ tablespoon all-purpose flour.
Prep:
Fry hamburgers in a cast iron pan all the way through. Remove and let rest.
In the same cast iron pan, add the onions, sauté until softened.
Mix in the flour to coat onions, cook for 2-3 minutes until the raw flour is cooked.
Whisk in the beef stock, cook for another 20 minutes until the stock thickens and reduces.
Fry the eggs in olive oil on a non-stick pan. I like sunny side up, but you cook to the doneness you prefer.
On a plate, add a ¼ of the cooked rice. Place one burger patty on the rice. Spoon the gravy over the patty and top the whole thing with an egg.
Garnish and enjoy!