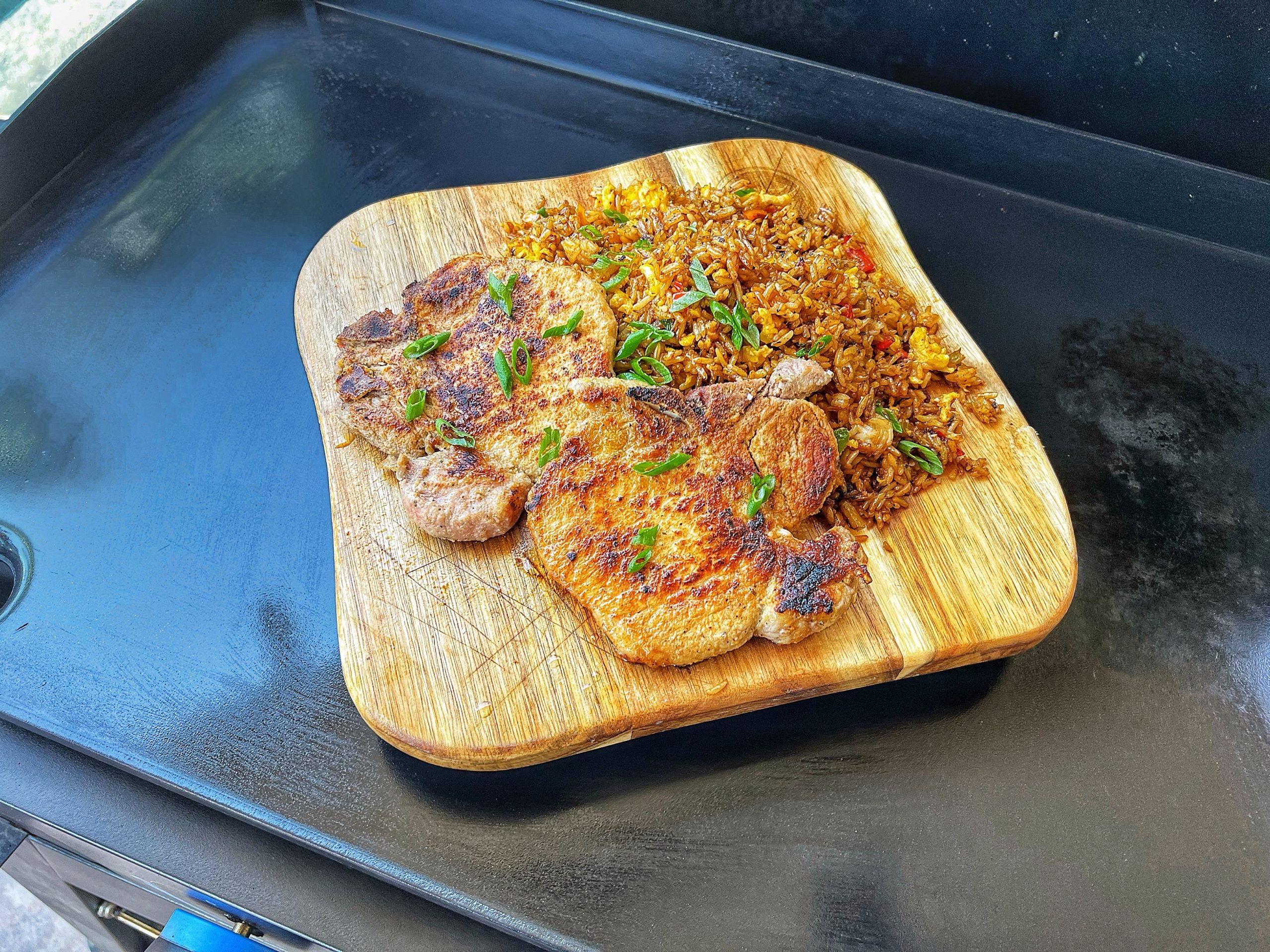 Lemon Pepper Pork Chops with Garlic Fried Rice!
This dish is an amazing combination of flavors for your dinner! I made this meal on my griddle, but it can be done in any pan or cast-iron pan.
Ingredients:
2 bone in pork chops.
1 tablespoon olive oil.
1 tablespoon lemon pepper seasoning.
2 cups cooked and cooled white rice.
2 tablespoons minced garlic.
2 eggs beaten.
1/2 teaspoon sesame seed oil.
1/2 cup soy sauce.
1 cup diced bell peppers.
Optional 1 tablespoon sriracha.
Prep:
Marinate the pork chops with the lemon pepper seasoning and olive oil, for at least an hour, up to overnight.
Over medium heat on your griddle or pan. Sear the pork chops until 140f internal. Let rest until the carry over until to 145F.
For the fried rice, sauté the garlic and bell peppers on your griddle or in your pan, with the sesame seed oil.
Add the rice to the griddle or pan and mix with the garlic and peppers.
Add the soy sauce and sriracha, mix the rice thoroughly.
Add the beaten eggs to the rice and finish cooking with the rice.
Remove from the griddle or pan.
Enjoy!