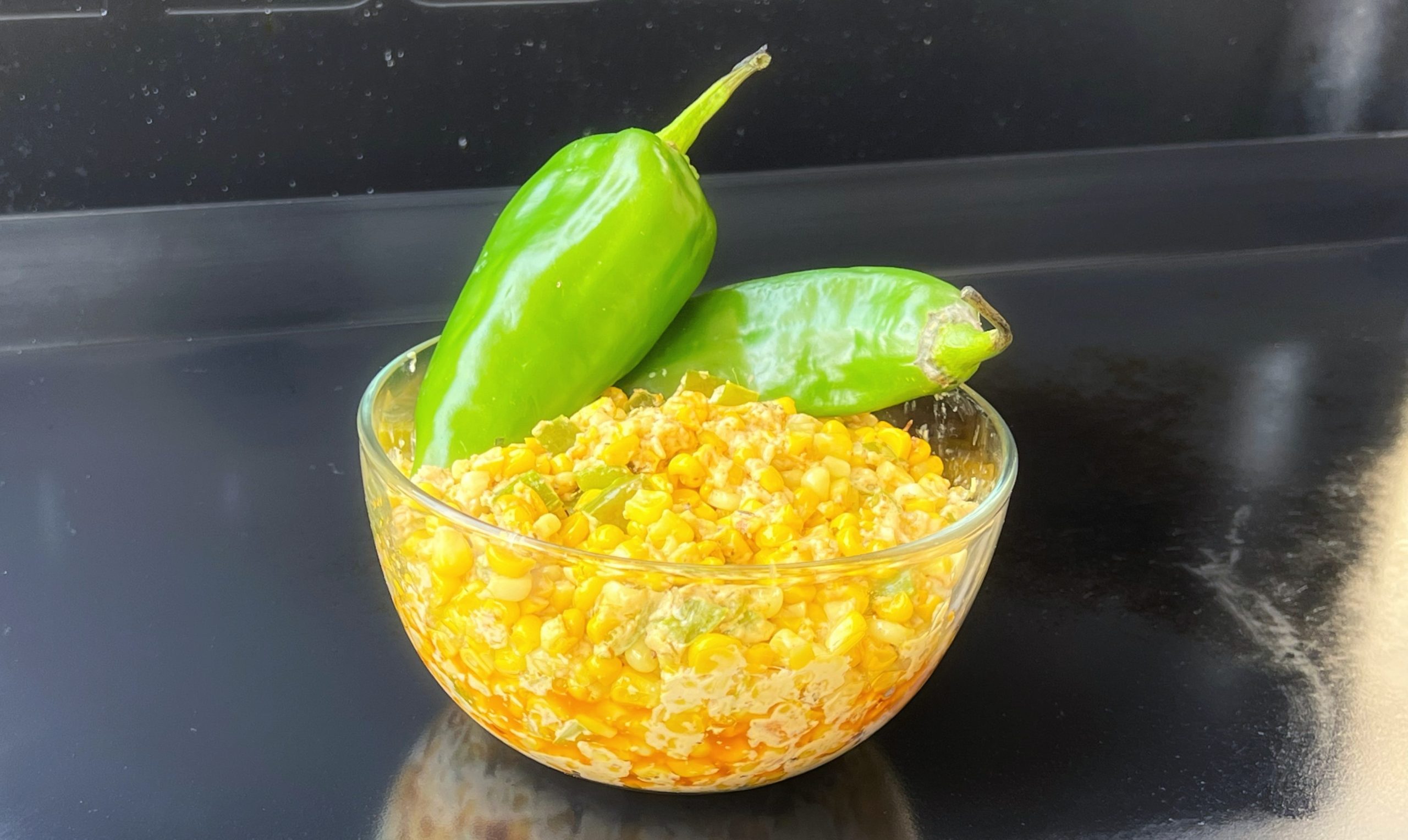 Hatch Chile Griddle Cream Corn
This is a great take on a seasonal favorite. Hatch green chile cream corn, done on a griddle, is an amazing way to level up your cream corn!
Ingredients:
4 ears Fresh Corn shaved from the cob.
2-3 hatch chilies diced. (Canned chilies can be substituted)
4 oz cream cheese.
½ cup heavy cream.
2 oz butter.
½ tablespoon Cajun seasoning.
Prep:
Sauté corn and chilies in butter, on med heat for 5-6 minutes.
Add cream and cream cheese, mix thoroughly to combine.
Shake seasoning over corn mix to taste.
Serve in a bowl and enjoy.