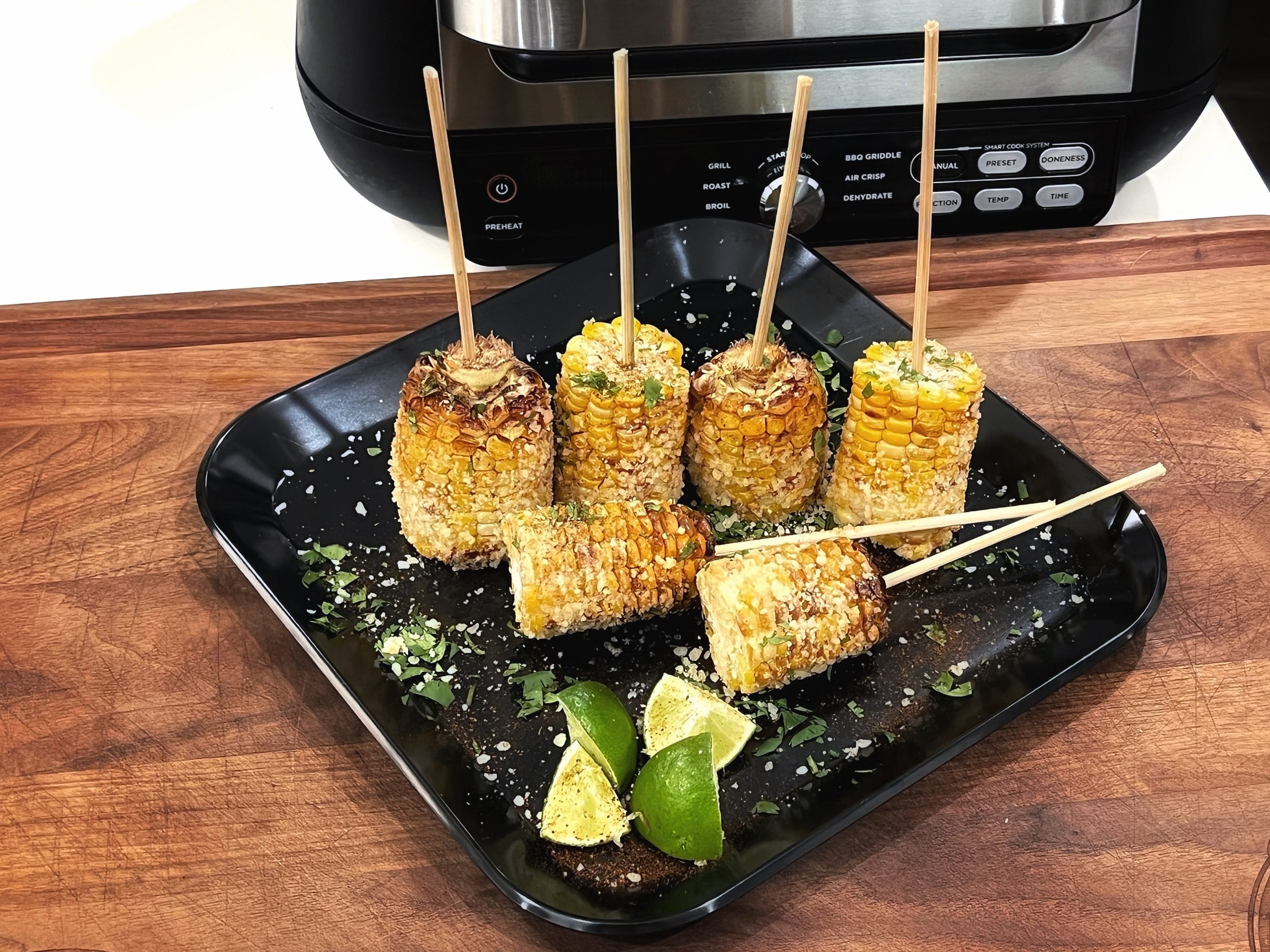 Grilled Corn Appetizer on the Ninja Foodi Grill
Ingredients:
4 ears of corn.
4 tablespoons of butter.
1 teaspoon chili powder.
½ teaspoon kosher salt.
½ of a lime juiced.
½ teaspoon black pepper.
½ cup of grated parmesan cheese.
Avocado spray oil.
Bamboo skewers.
Cilantro.
Prep:
Heat Foodi Grill on the Max setting.
Spray the ears of corn with avocado oil.
Grill the corn for 15 to 20 minutes. Rotating on the grill every 5 minutes.
In a small bowl, melt the butter, chili powder, pepper, salt, and lime juice. Mix well once melted.
Once the corn is done, cut the ears of corn into 3rds.
Stick skewers into the end of the corn 3 rd.
Brush corn with butter mix.
Then roll the corn in the parmesan cheese.
Garnish with cilantro and enjoy!