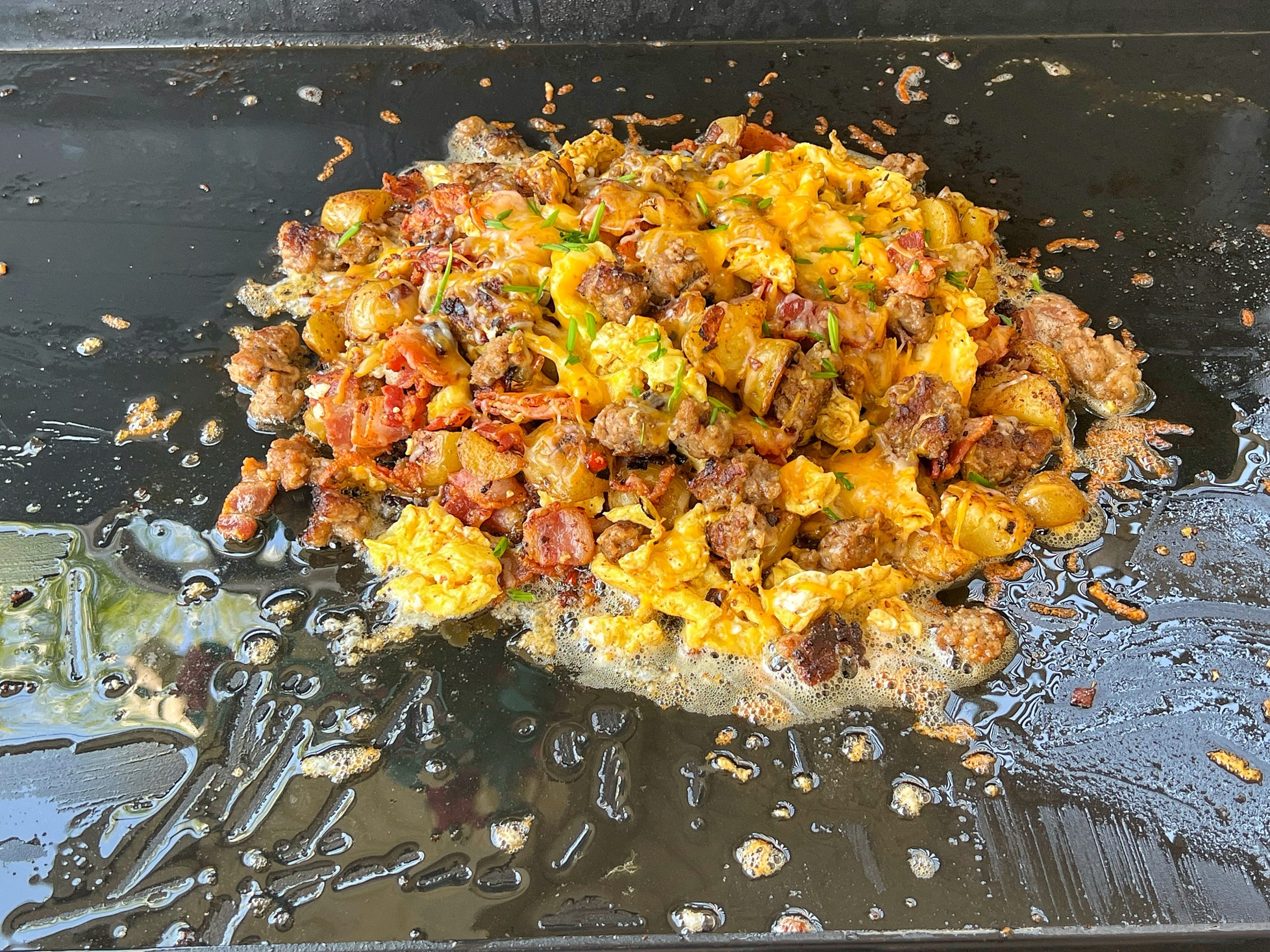 Griddle Breakfast Scramble!
This breakfast scramble is just a hearty way to start the day! Bacon, sausage, potatoes, eggs and cheese, what more could you ask for!
Ingredients for 4 servings:
6 large eggs.
1 pound bacon.
1 pound breakfast sausage.
2 pound bag small golden potatoes – quartered.
1 cup diced red onions.
1 cup diced bell peppers.
2 cups shredded cheese.
Seasoning salt to taste.
Prep:
Par boil potatoes for 10 min in salted water.
On griddle, add potatoes, bacon, sausage, onions, and peppers. Season potatoes, onions, and peppers to taste. Cook all the way through until all parts are caramelized and done.
Scramble up the eggs, butter the griddle, and pour eggs on the griddle. Season to taste. Cook until almost done.
Mix everything together, eggs, potatoes, meat, onions, and peppers.
Sprinkle cheese over the scramble, let melt, serve, and enjoy!