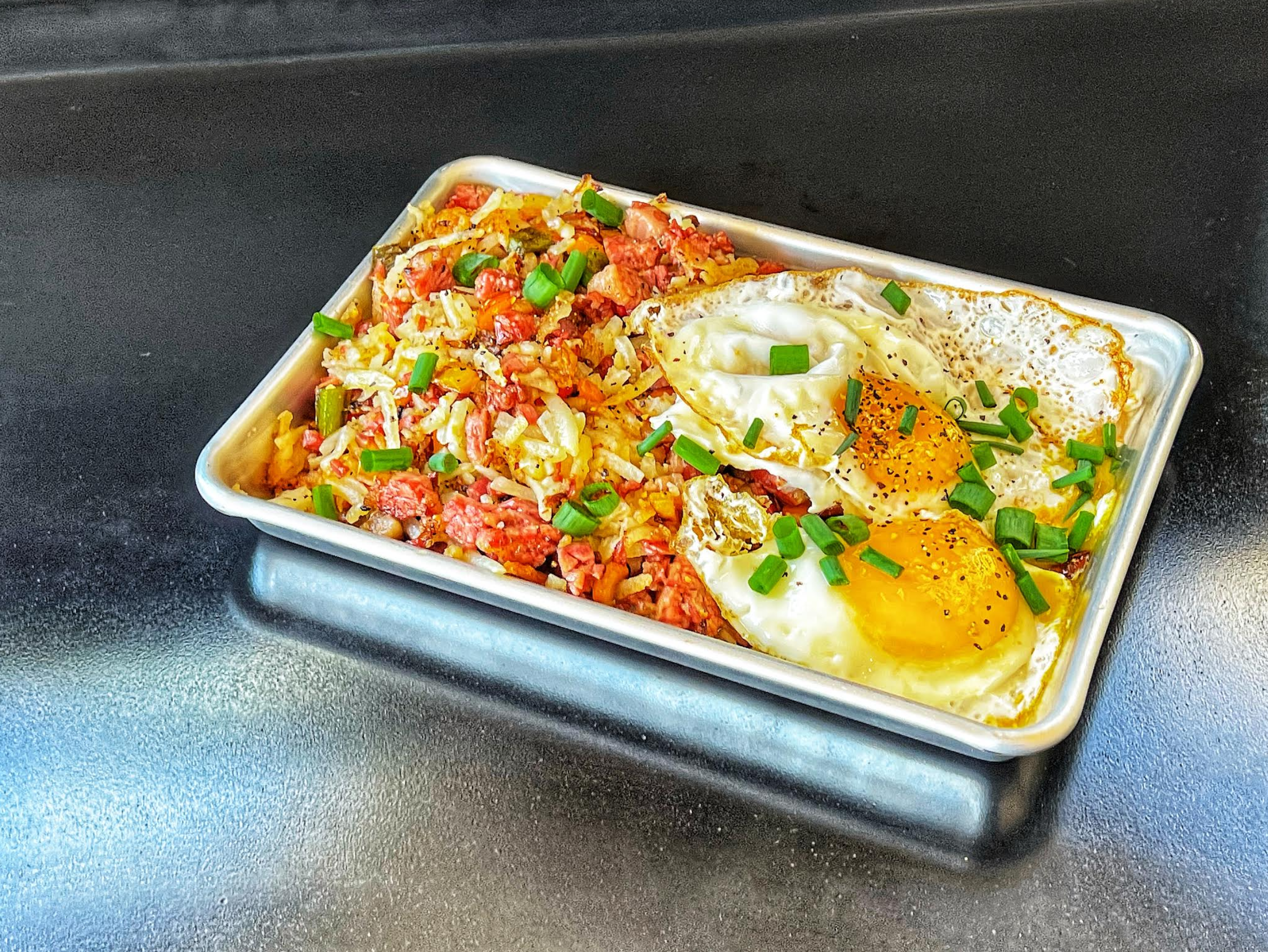 Whether you have left over corned beef from St. Patrick's Day, or you just really like corned beef. This Corned Beef Hash recipe is for you. This is one of my favorite breakfasts to make and I enjoy it throughout the whole year.
Ingredients:
Cooked Corned Beef – Diced into cubes.
1 Pound bag of hash browns.
1 cup diced bell peppers – any color.
1 cup diced white onion.
1/2 cup olive oil.
Salt and pepper to taste or seasoning salt of your choice.
Eggs.
Prep:
Add oil to Griddle or pan, start to sauté the onions, peppers, and hash browns. Add salt and pepper.
Cook all the way through until peppers and onions are translucent and hash browns are golden brown.
Add the cubed corned beef to griddle or pan, sear until browned on all sides.
Combine corned beef, onions, peppers, and hash browns. Mix thoroughly.
Add eggs to the griddle or pan, cook to desired doneness.
Plate Corned Beef Hash and Eggs and enjoy!