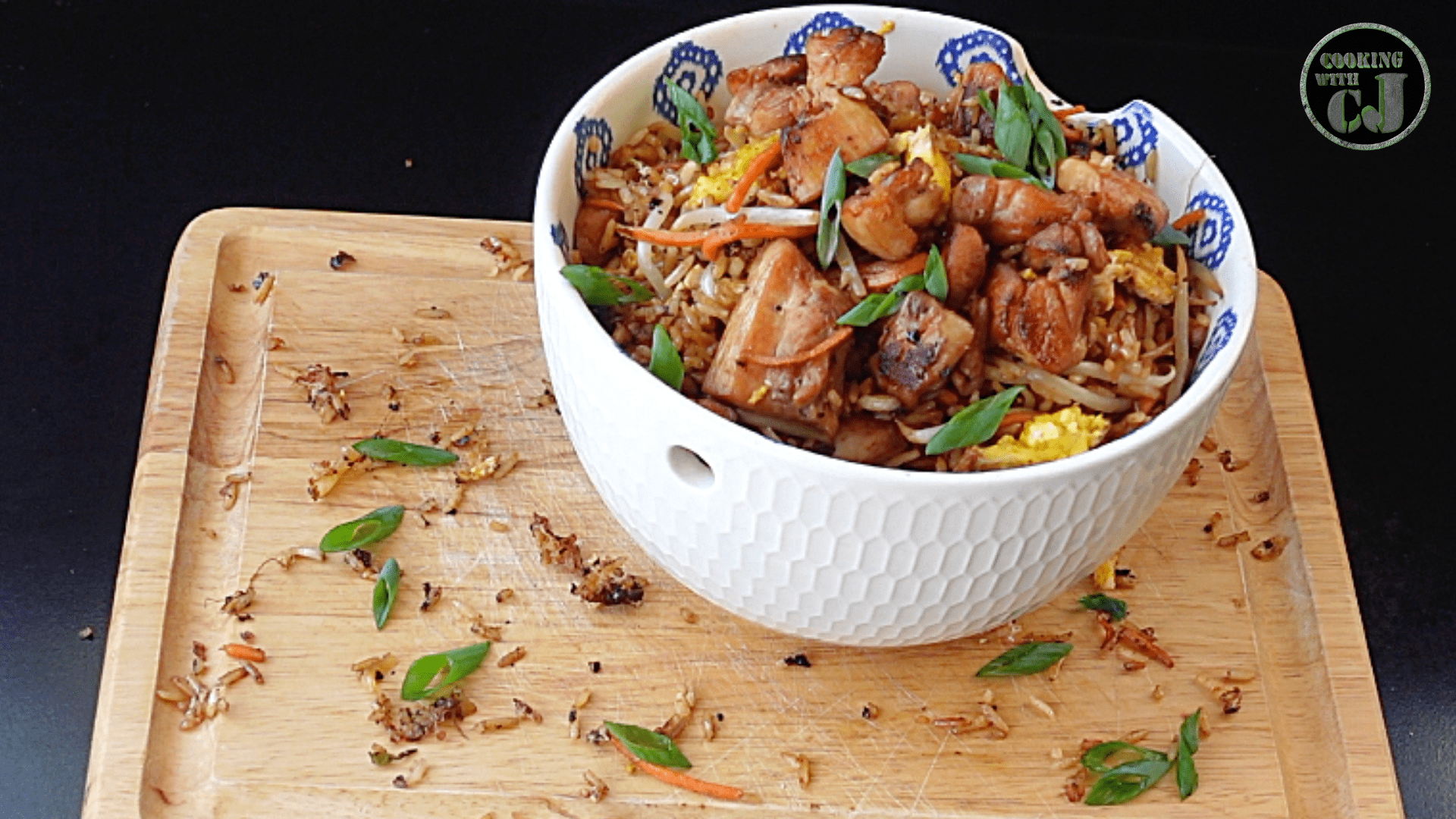 Chicken Fried Rice
Ingredients:
4 cups cooked rice.
5-6 boneless skinless chicken thighs – Diced into 1 inch cubes.
1 cup shredded carrots.
1 cup bean sprouts.
1/2 cup diced onion.
1 tablespoon minced garlic.
2 eggs.
1 cup soy sauce.
2 tablespoons sesame oil.
2 tablespoons olive oil.
1 tablespoon sriracha.
Salt/ Pepper to taste.
1/4 cup sliced green onion for garnish.
Prep:
Marinade chicken for 4 hours to overnight with ½ cup soy sauce, ½ tablespoon sriracha and 1 teaspoon
sesame oil.
Heat griddle to med-high.
Start cooking chicken first, cook all the way through.
Saute onions, carrots, garlic, and sprouts with olive oil.
Scramble eggs and set aside.
Add sesame oil to the griddle and start frying the rice.
Add the rest of the soy sauce and sriracha to the rice. Cook for 2-3 min.
Then combine all ingredients to the rice. And fry for another 4-5 min.
Serve in bowl, garnish with the green onions.
Enjoy!