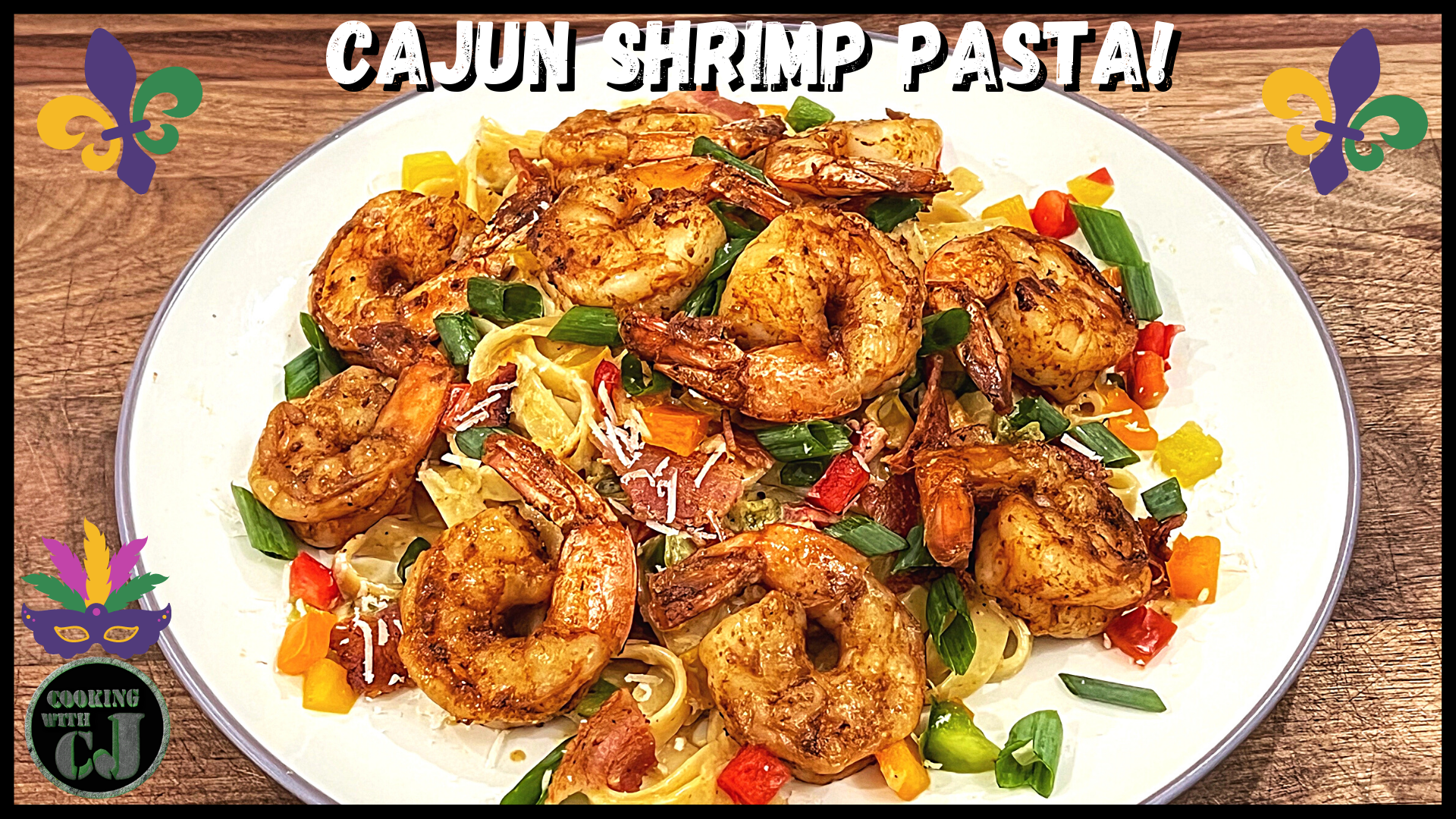 Cajun Shrimp Pasta
We're celebrating Mardi Gras with this awesome shrimp pasta dish! Maxing out the flavor with, peppers, creole seasonings, hot sauce and more! This is amazing for celebrating Mardi Gras, but it is also perfect for a random Tuesday night dinner for the fam!
Ingredients:
1 pound peeled and deveined shrimp.
1/2-pound bacon.
1 box fettuccine noodles.
1 cup diced bell peppers.
1 cup heavy cream.
1 tablespoon olive oil.
1 tablespoon blackening season.
1 tablespoon cajun seasoning.
4 oz butter.
1 tablespoon minced garlic.
1 teaspoon hot sauce.
Optional grated parmesan and green onion.
Prep:
Salt and boil water for pasta. Add pasta, cook according to directions on box.
Marinade the shrimp in the blackening and Cajun seasoning with some olive oil.
Fry bacon, place to the side.
Sear shrimp in the pan with the bacon grease until cooked through. Set shrimp aside.
Add olive oil to the same pan the bacon and shrimp were cooked in.
Add bell pepper to the olive oil, sauté for 3-5 minutes.
Add butter and garlic, sauté for another 2-3 minutes.
Add cream, hot sauce and a couple shakes of the Cajun seasoning. Whisk to combine. Reduce cream sauce for 8-10 minutes on medium heat until desired consistency.
Add cooked pasta to the cream sauce, mix to combine.
Plate pasta, shrimps and optionally grate some parmesan cheese and some sliced green onions.
Enjoy!
For the video recipe and instruction: https://www.youtube.com/watch?v=PG2YW2PWaBY&t=7s