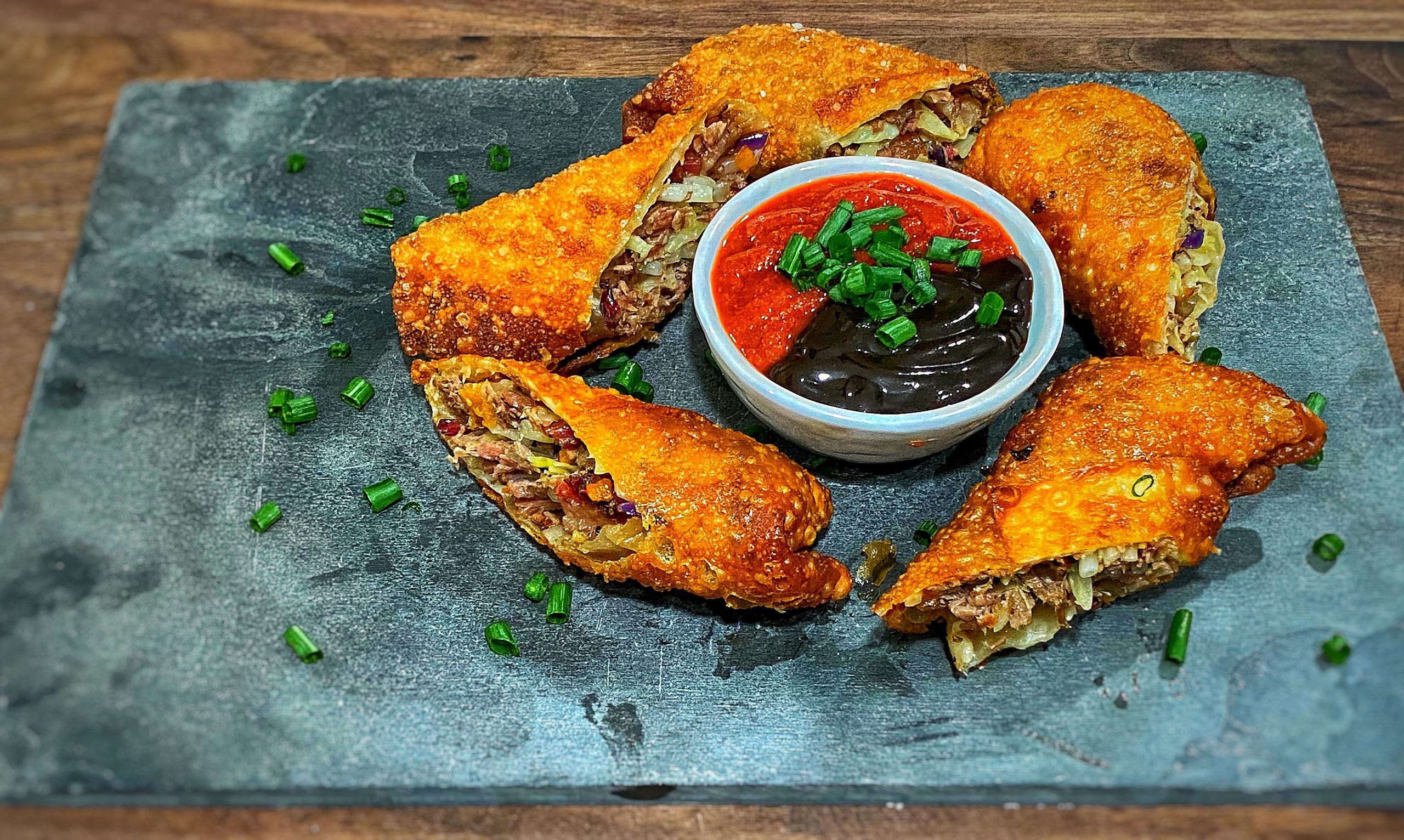 Brisket Egg Rolls
This is such an easy egg roll recipe and can be used with any protein, shrimp, hamburger meat, sausage, etc… I used leftover smoked brisket and it was amazing! 
Ingredients: 
Smoked Brisket. 
Salt and Pepper. 
Olive oil. 
Orange bell pepper – Diced. 
1/2 red onion – Diced. 
2 cups coleslaw mix. 
1 cup bean sprouts. 
Egg roll wrappers. 
1 egg beaten. 
Veggie oil. 
Prep: 
Saute onions and peppers in olive oil with salt and pepper. 
Mix brisket, veggies and slaw mix in bowl. 
Spoon 1/2 cup or so into an egg roll wrapper. 
Wrap roll and seal with egg wash. 
Heat veggie oil to 350f. 
Fry egg rolls until golden brown. 
Let cool and enjoy!