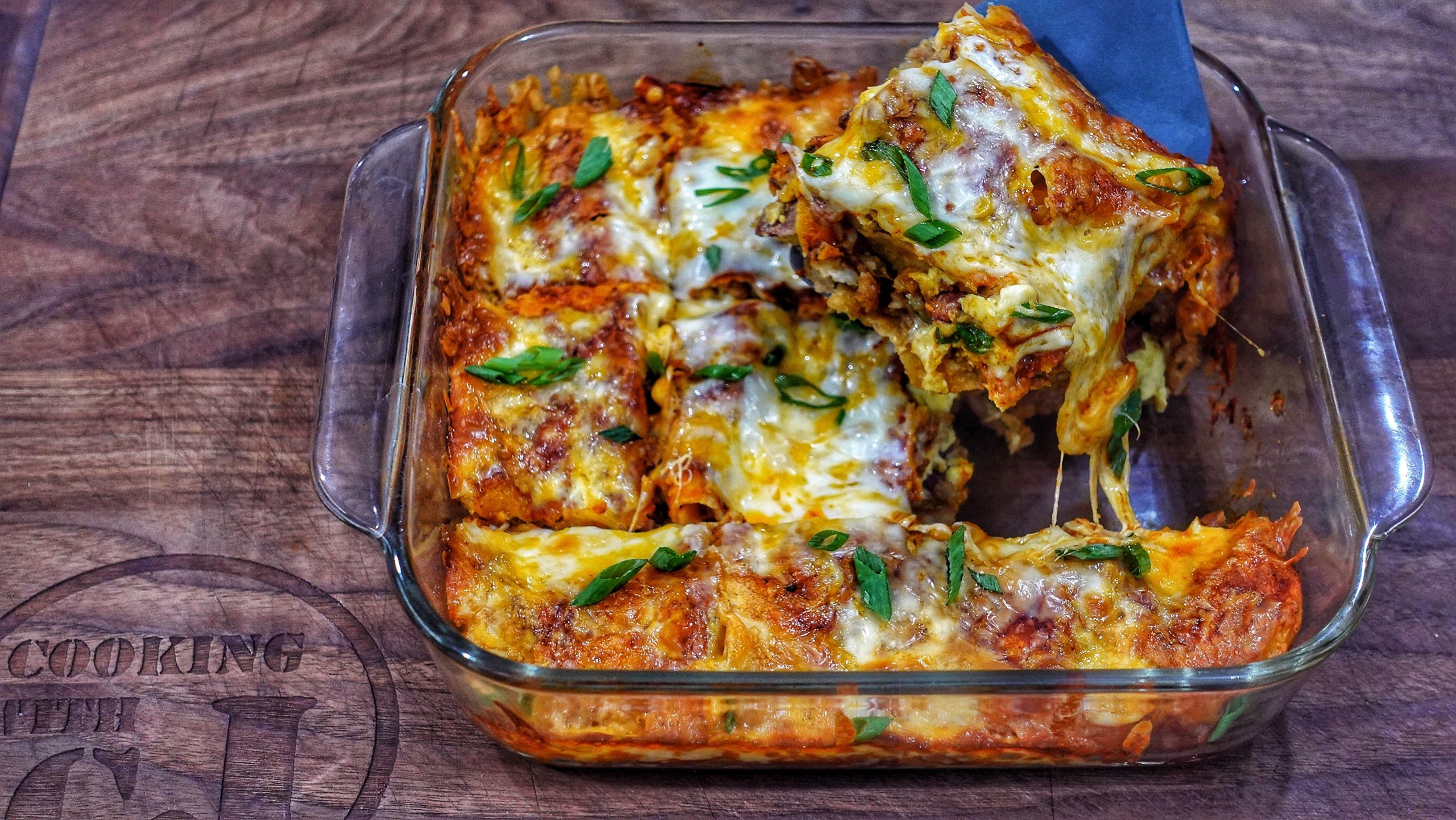 Breakfast Enchiladas
This is an amazing and easy breakfast to make for the family. And it something that will change up the normal breakfast dishes. Savory with just a touch of heat, so good!
Ingredients:
1 -12oz can red enchilada sauce.
6-7 corn tortillas.
2 cups shredded cheese. (I used 1 cup Oaxaca and 1 cup Colby Jack.)
1 pound bacon cooked and chopped.
7-8 eggs scrambled.
2 cups cooked potatoes. (I used chopped up bagged tater tots).
1 -4oz can diced green chilis.
Prep:
Pre-heat oven to 350F
Pour half the can of enchilada sauce into a bowl or deep plate.
Dip the tortillas in the enchilada sauce and set aside.
In a separate bowl, mix the eggs, 1 cup of cheese, potatoes, chilis, and bacon.
Spoon the egg mixture on to a tortilla, enough to fill it up.
Roll the tortilla onto itself and place in 9 x 9 baking dish, seam side down.
Repeat with the rest of the tortillas until the pan is filled.
Poor the rest of the enchilada sauce over the enchiladas.
Cover the enchiladas with the remaining cheese.
Place pan in the oven and bake for 30 minutes.
Remove pan and let cool for 5-10 minutes.
Garnish with chopped green onions.
Enjoy!