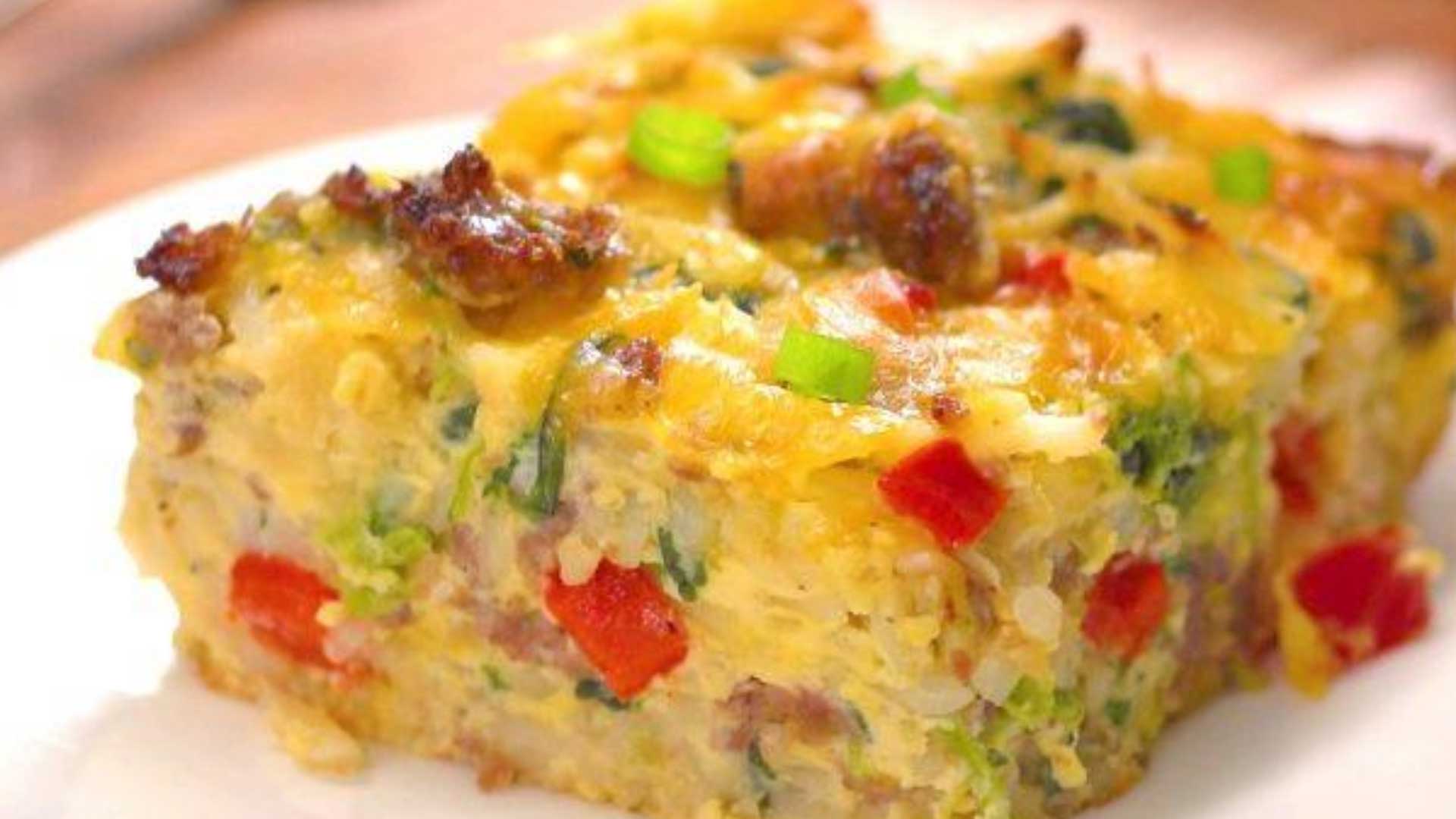 Breakfast Casserole
Ingredients:
8-10 large eggs, whisked. Add seasonings to taste.
Shredded cheese. I use Colby and Jack, but you can use what you like.
Tube of breakfast sausage.
Package of bacon – cut into smaller pieces.
Green mild or medium enchilada sauce.
Red, yellow, orange and green bell peppers – diced.
Half of a red onion – diced.
Frozen hash browns.
Corn tortillas.
Prep:
Cook the potatoes, bacon, sausage, and peppers/onions.
Using a 9×13 Pyrex dish, coat the bottom of the dish with a quarter of the green sauce.
Add a layer of tortillas on top of the green sauce.
Spread cheese over the tortillas.
Add the sausage and peppers/onions evenly.
Add another layer of tortilla.
Add more cheese.
Pour the rest of green sauce over everything.
Add the bacon.
Pour the whisked eggs over everything. Make sure it gets in all the nooks and crannies.
Cover with the rest of the cheese.
Bake for 30 min at 350 degrees.
Let stand for 5-10 min and enjoy!