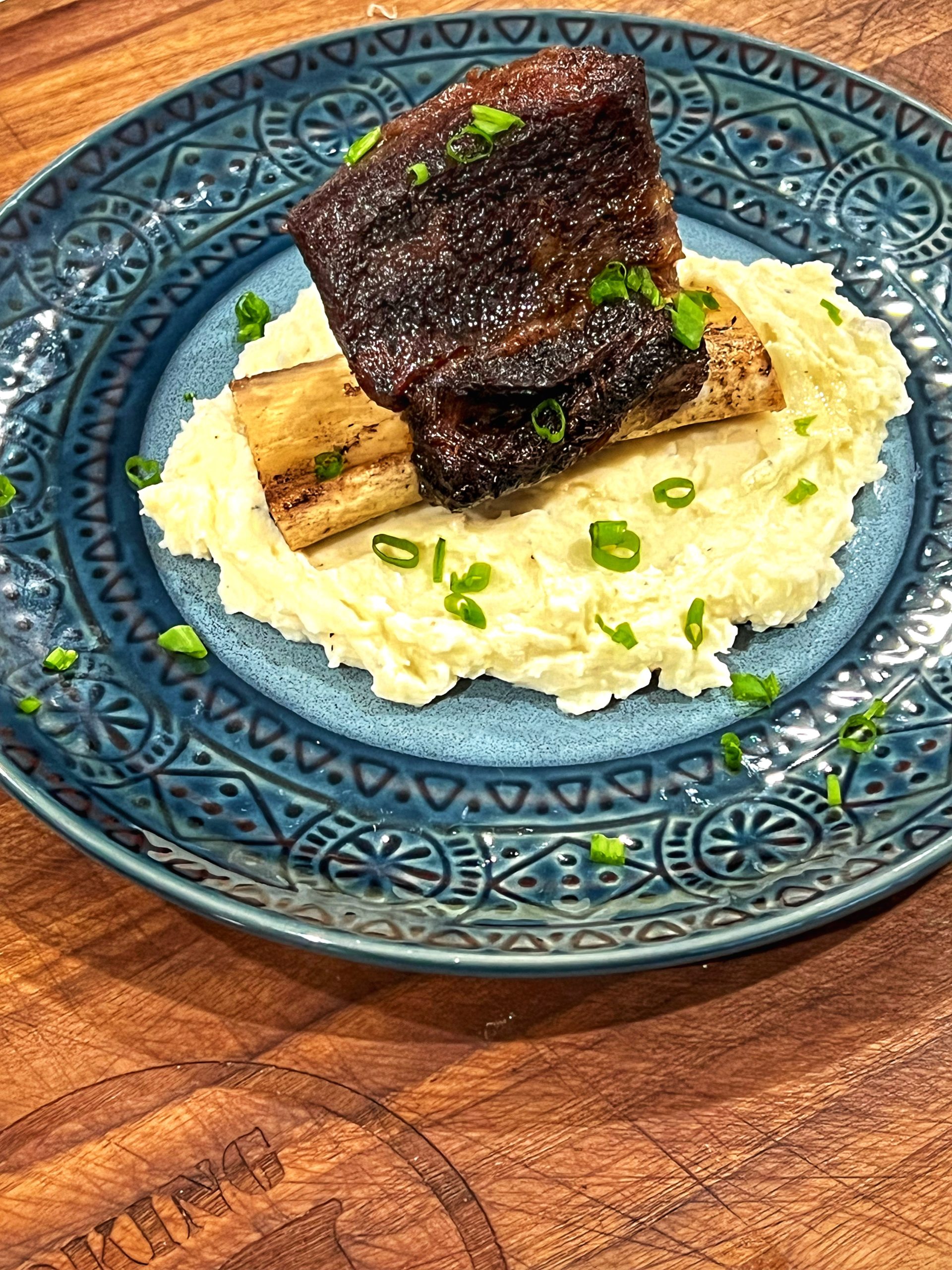 Braised Beef Short Ribs:
If anyone were to ask me what is my favorite dish to make, I would say braised beef short ribs are right up there at the top of the list. Short ribs braised to perfection placed over a bed of mashed potatoes is amazing to me.
Ingredients:
Short ribs 4-5 pounds
Celery
Carrots
Onions
-8-9 cloves of garlic, smashed.
Salt / Pepper to taste.
4 cups beef stock.
2 tablespoons Olive Oil
Prep:
*The night before cooking* Put the short ribs on a rack over a cookie sheet and sprinkle salt over them. Place in the refrigerator overnight.
*An hour before cooking, pull out of the refrigerator and sit out to take the chill of the meat*
In a large roasting pan add olive oil.
Rough chop the celery, carrots, and onions. Then add to the pan and cook for 5-7 min. Just get some color on them and get them sweated down.
Add garlic to the pan and brown them up with the other veggies.
Add the short ribs to the pan and sear all sides.
Poor over the beef stock, you want to cover the meat as much as possible.
Cover with tin foil and put in the oven heated to 350f degrees for 3 hours or until fork tender.
*Optional* at the 3-hour mark, uncover and cook for another 30 min just to get a little roasted flavor to the ribs.
*Optional part 2* Pull the ribs out of braising liquid, strain out the solids. Put in a small sauce pan and reduce to half and use as a gravy to the ribs.