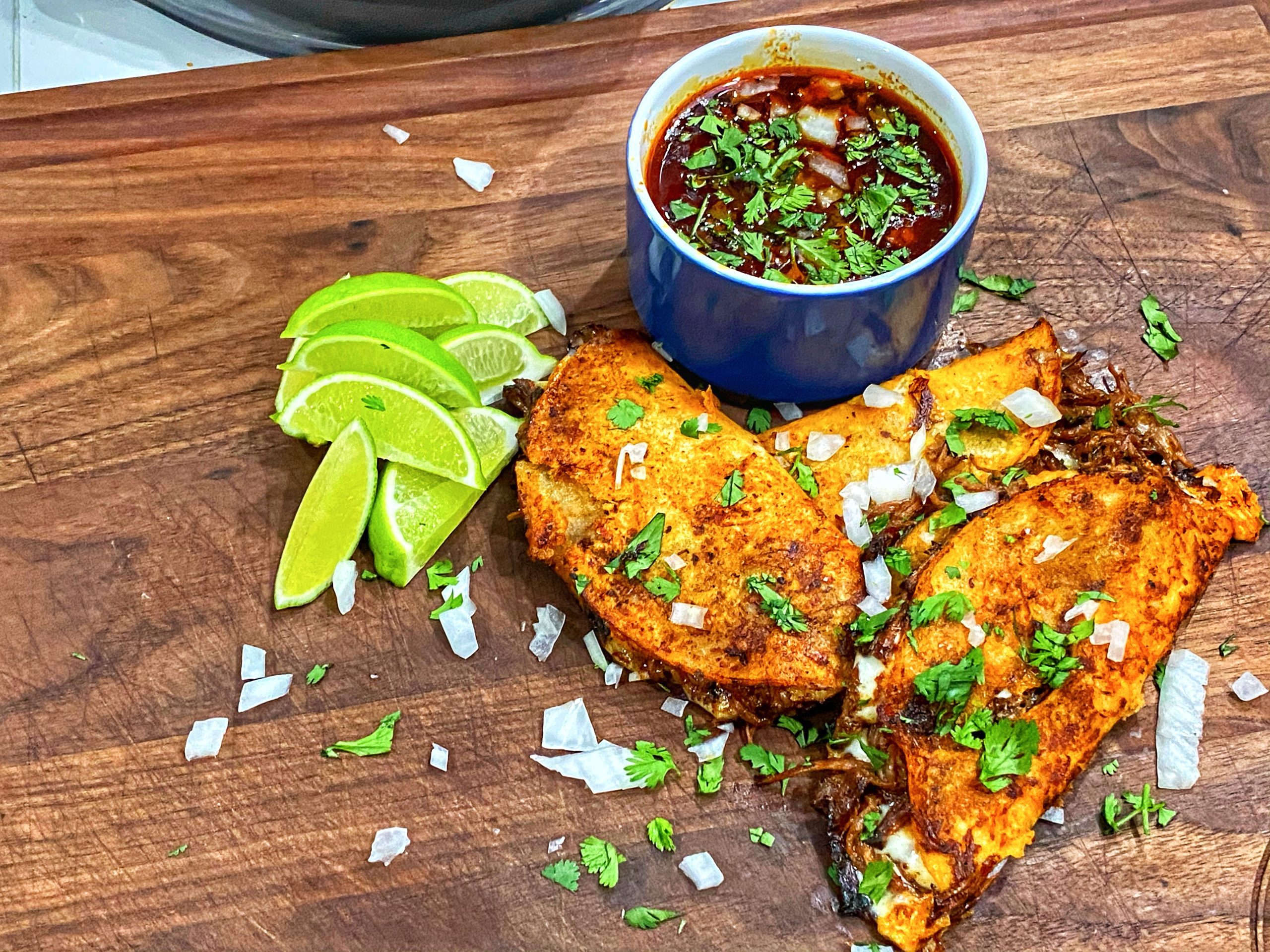 Birria De Res Ninja Foodi or Instant Pot Recipe
Birria is such a great way to prepare your tough cuts of beef. The slow braised beef is perfect to make awesome Quesa Tacos! Use that braising liquid as a consommé to dip your tacos and you will enjoy a magical meal!
Birria Ingredients:
Chuck Roast-Short ribs
3 tablespoons canola oil
3 Tomatoes
1 Onion
2 heads of garlic
5 dried guajillo chilis
5 dried ancho chilis
1 teaspoon cumin
1 tablespoon black pepper
1 tablespoon salt
1/2 teaspoon cinnamon
1 teaspoon Mexican oregano
1 teaspoon chipotle chili flakes
1 bay leaf
2 cups beef broth.
Prep:
Roast onions, tomatoes, and garlic in the oven at 350F for 30 minutes.
Using the sear/sauté function, sear off beef until browned on all sides.
Steep the de-seeded chilies in boiling beef broth until softened.
In a blender, add the onions, tomatoes, garlic, chilies, and broth. Blend until smooth.
Cover the beef in the Foodi/Instant Pot with the blended mix.
Add pepper, cumin, salt, oregano, cinnamon, chipotle chili flakes and bay leaf to the Foodi/Instant Pot.
Seal the cooker. Pressure cook on high for 1 hour and 30 minutes.
Natural release the pressure.
Shred the meat and keep the cooking broth.
Enjoy in tacos, burritos, etc…