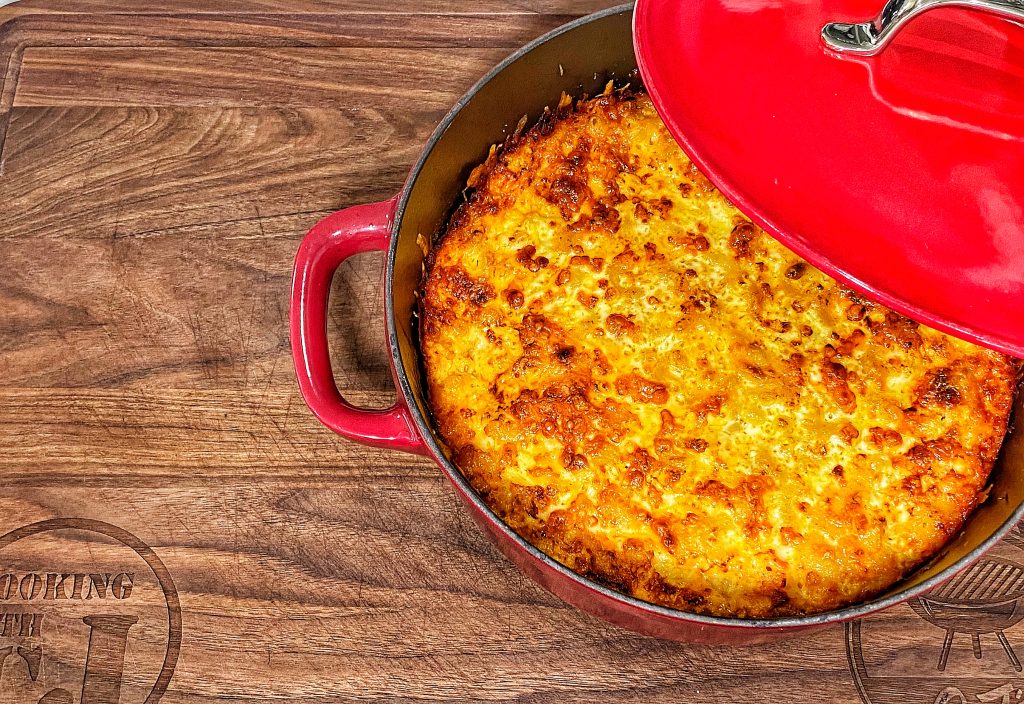 Baked Mac and Cheese:
Ingredients:
-1 box of elbow macaroni.
-1 cup each of grated cheddar, parmasean, smoked gouda, mozzarella and jack cheeses.
-1/2 cup heavy cream.
-1 1/2 cup of whole milk.
-1 stick of butter.
-2 teaspoons of seasoning salt.
-2 eggs beaten.
Prep:
-Boil macaroni is salted water.
-Mix the eggs, cream and milk this is your custard.
-Once the macaroni is done, drain and add stick of butter and 1/3 of all of the cheeses and mix.
-Grease your pan with butter.
-Add a layer of the macaroni mix.
-Add a third of the custard mix.
-Add a third of your cheeses
-Repeat layering until finished.
-Make sure the cheese is the last layer.
-Cover and put in over for 35-40 min at 350F.