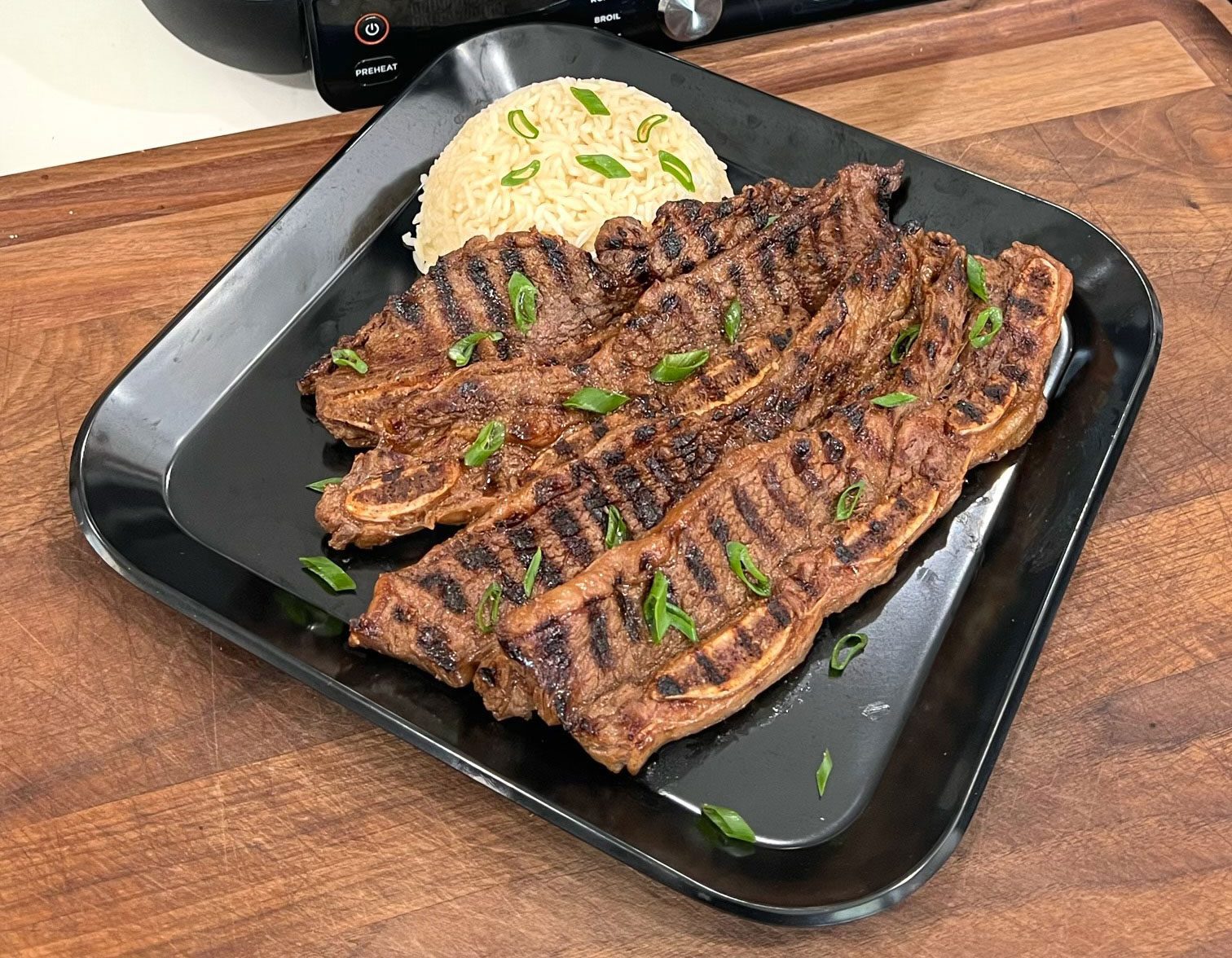 Asian Style Flanken Short Ribs on the Ninja Foodi Grill!
This meaty thin cut Flanken Short Ribs are amazing on the grill! Only takes a couple minutes with high heat on each side and you're enjoying these awesome beef short ribs.
Ingredients for 8 servings:
4 pounds flanken cut chuck short ribs.
1 6oz can of pineapple juice.
1/2 cup store bought teriyaki sauce.
1/2 cup soy sauce.
1 tablespoon sesame oil.
Optional 1 tablespoon sriracha sauce.
Prep:
In a big sealable plastic bag, add the ribs, pineapple juice, teriyaki sauce, soy sauce, sesame oil and sriracha.
Seal bag and shake to mix contents thoroughly.
Let marinate from 1 to 4 hours.
Pre-heat your grill to the max setting.
Grill your ribs, flipping ever minute, until your desired doneness.
Cut the meat between the bones and enjoy.