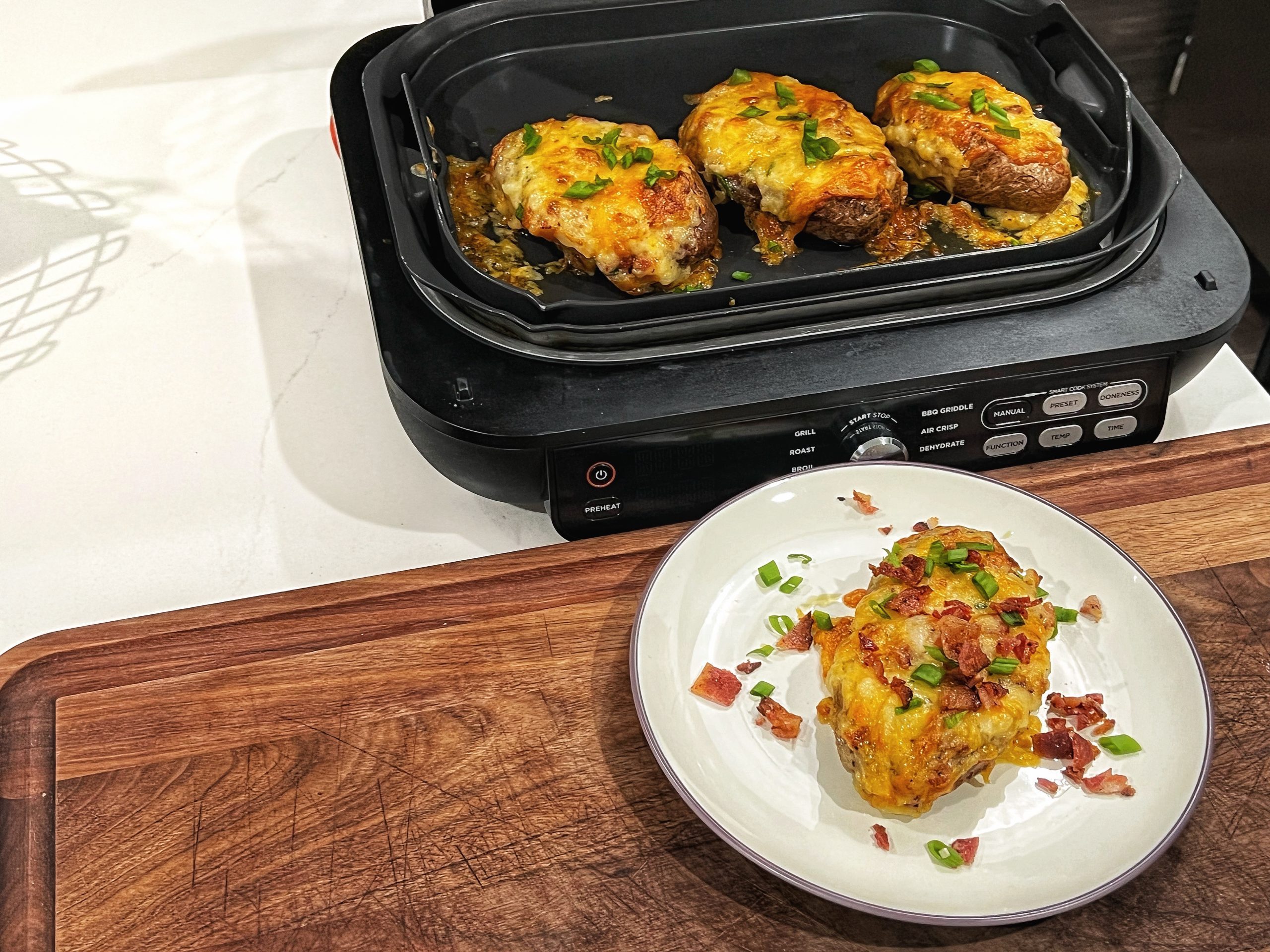 Air Fryer Twice Baked Potatoes
These twice baked potatoes are restaurant quality! Smooth, creamy, rich, and full of flavor. They will be a hit on your dinner table!
Ingredients:
4 medium russet potatoes.
1/2 cup diced cooked bacon.
4 oz butter.
2 cups grated cheddar cheese.
1/2 cup grated parmesan cheese.
1/2 cup heavy cream.
1/4 sliced green onions.
Salt / Pepper to taste.
Prep:
Preheat air fryer to 400f.
Wash potatoes and using a fork, poke the potatoes 7-8 times.
Air fry the whole potatoes for 45 minutes.
Let potatoes cool for a few minutes.
Using a sharp knife, carefully cut the top 1/3 of the potato off.
Using a small spoon, scoop out the flesh of the potato into a separate bowl. Being careful not to rip through skin.
In the bowl with the potato flesh, add the butter, most of the bacon, 1 and ½ cup of the cheddar cheese, all the parmesan cheese, cream, most the of green onions and salt pepper. Mix until combined thoroughly.
Put the contents of the bowl into a gallon baggie, cut one corner of the baggie in order to pipe the potato mix into potato skin boats.
Re-heat the air fryer to 390f.
Place the boats into the air fryer and cover with the remaining cheese.
Air fryer the potatoes for 9-10 until cheese is melted and golden brown.
Garnish with the remaining bacon and green onions.
Enjoy!