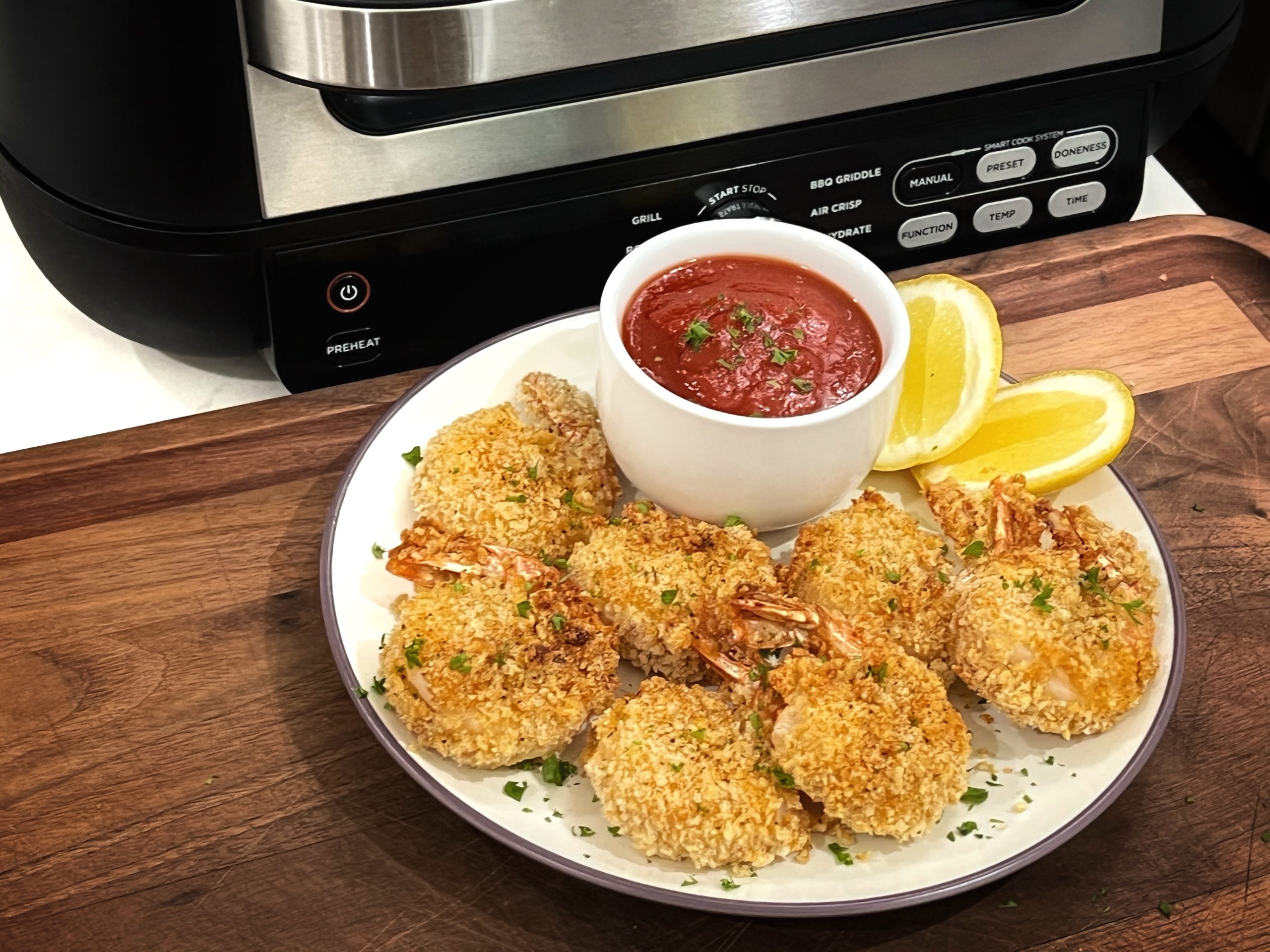 This is the ultimate air fried shrimp recipe! It will be the crispiest fried shrimp you've ever made before. The combination of a wet beer batter and crunch panko bread crumbs, gives these shrimp a crunch you cannot resist.
Ingredients:
1-pound jumbo shrimp, peeled and deveined.
1 cup all-purpose flour.
1 cup panko breadcrumbs.
3 tablespoons seasoning salt.
1 cup light beer.
Spray avocado oil.
Prep:
Combine ½ cup of flour in a bowl with the cup of beer and 1 tablespoon seasoning salt. Mix until you have a pancake batter like consistency.
Put ½ cup of flour in a tray or plate and add 1 tablespoon seasoning salt.
Add cup of panko breadcrumbs in a tray or plate and add 1 tablespoon seasoning salt.
Dredge the shrimp in the other ½ half cup of flour, shake off excess flour.
Dip flour covered shrimp into the beer batter, coat completely, then shake off excess batter.
Dip the batter covered shrimp into the panko breadcrumbs and coat the shrimp completely with the panko crumbs.
Place all coated shrimp on a wire rack and spray with avocado oil.
Head your air fryer to 400f.
Place all the shrimp into your air fryer basket and cook for 5 minutes. Check on the shrimp. Repeat for another 5 minutes. Determine if you need more cooking time to get the shrimp more golden brown or not. Usually takes 13 or so minutes to get to where I like the color.
Remove from basket and enjoy.