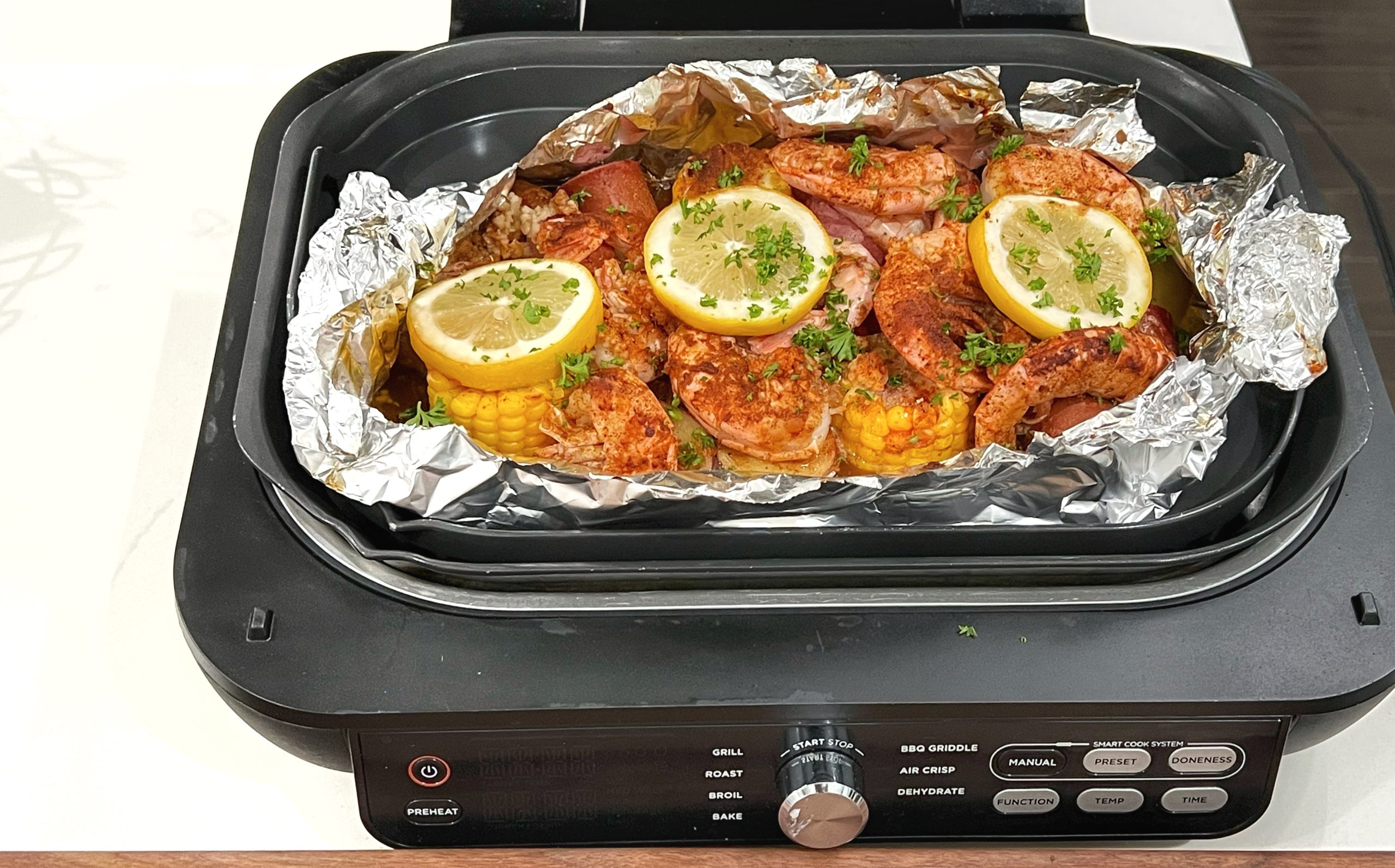 This Shrimp Boil recipe is too easy and too good! This will take your shrimp recipe game to the next level for sure. This recipe is good for two servings.
Ingredients:
1 pound peeled and deveined shell on shrimp
Corn on the cob
Small red potatoes
Smoked sausage
1 tablespoon minced garlic
1/2 stick Butter
1/2 cup Chicken stock
1/2 cup white wine
1 teaspoon hot sauce
1 tablespoon Cajun seasoning
1 teaspoon parsley
Lemon slices.
Prep:
Cut up sausage, potatoes, and corn.
Lay out a sheet of heavy duty tin foil.
Fold up foil sides to create a boat or package.
Add the shrimp, corn, sausage, potatoes, seasoning, garlic, butter, hot sauce and lemon slices.
Fold and seal the top and one side of the foil.
In the open side of the pack, pour in wine and stock.
Seal the open side of the foil pack.
Heat your air fryer to 350, place the foil pack in the air fryer, and cook for 20 minutes.
Carefully remove foil pack from air fryer, open the top, sprinkle in some parsley and enjoy!