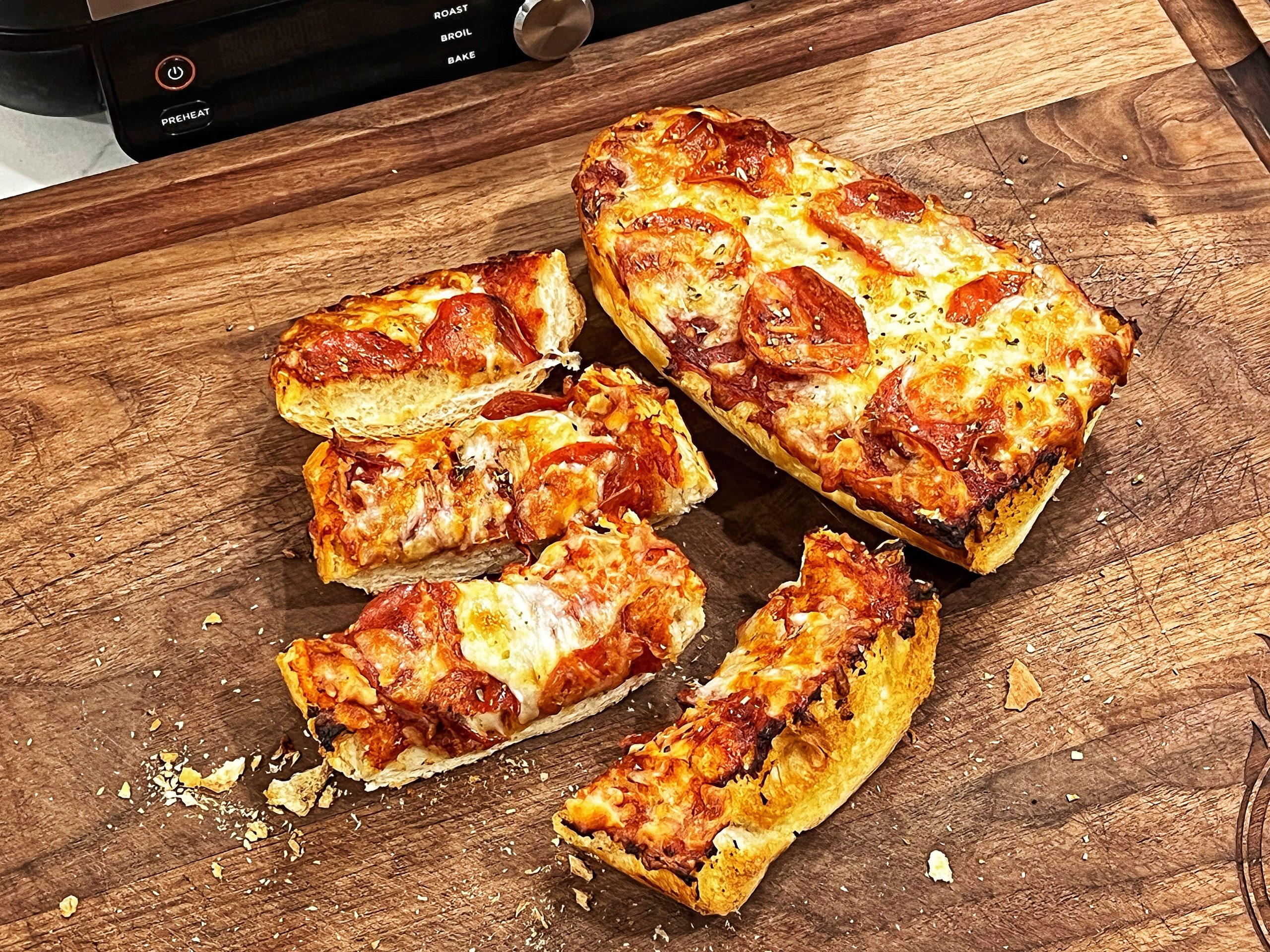 Air Fryer French Bread Pizza
This pizza will take you back to your younger days, getting that frozen Stouffer's French bread pizza, throwing it in the oven and having a meal fit for a king. This recipe is a lot easier, cheaper, and better tasting!
Ingredients:
1 loaf of French bread.
Pizza sauce.
Mozzarela cheese shredded.
Pepperoni or topping of your choice.
4oz of salted butter.
1 teaspoon garlic powder.
1 teaspoon Italian seasoning.
Prep:
Heat your air fryer to 400.
Slice your French bread loaf in half, then slice the half open like you would for a sandwich.
Melt your butter with the garlic powder and Italian seasoning.
Brush the butter mix on to the bread thoroughly.
Place the bread into the air fryer and cook for 5 minutes.
Pour the pizza sauce on the bread, add the cheese and any toppings.
Continue to cook for 5 more minutes or until the cheese is melted and golden brown.
Remove from air fryer, slice into pieces and enjoy!