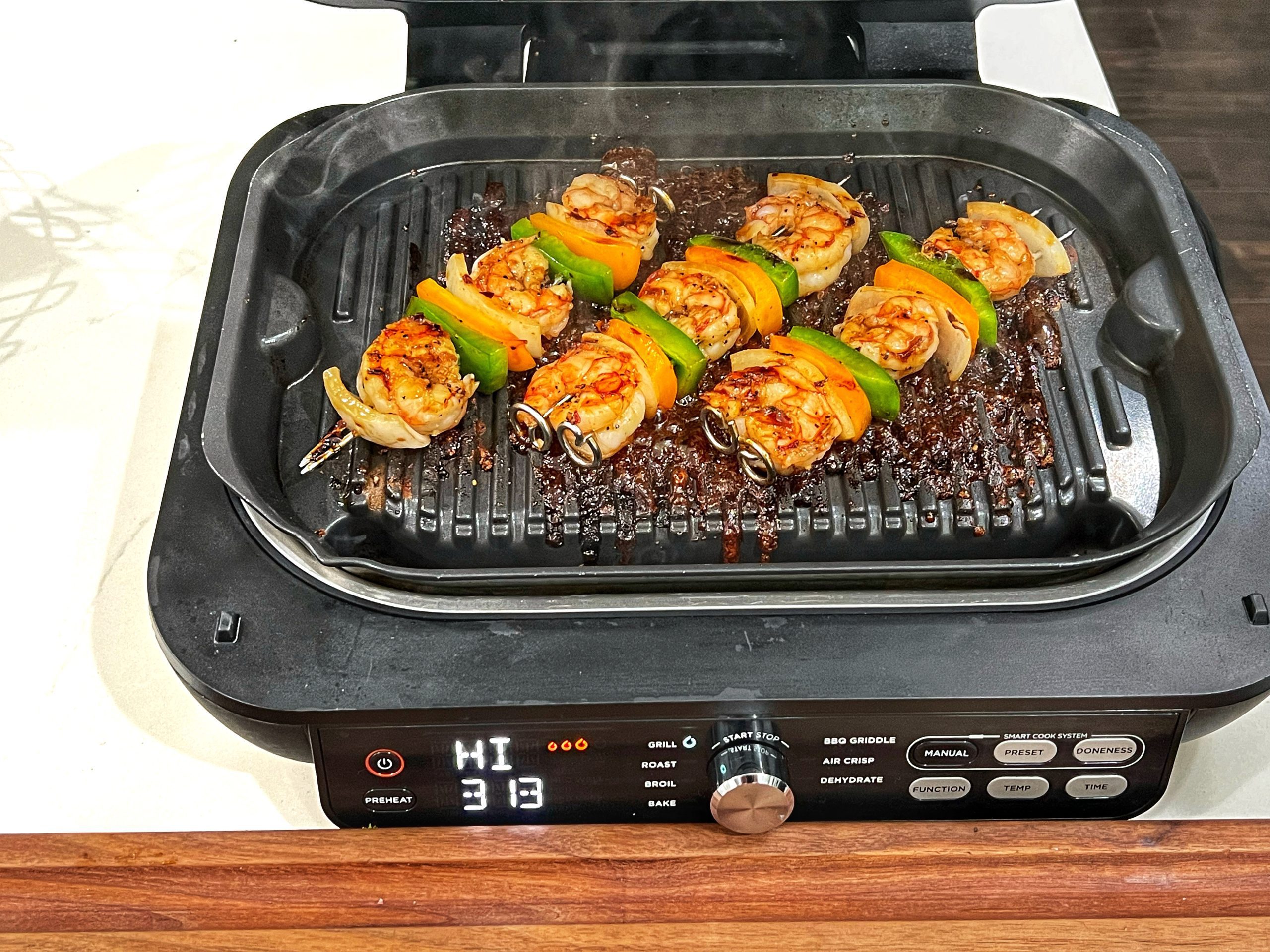 Ingredients:
1 pound jumbo shrimp.
2 bell peppers – cut into 1 inch cubes.
1 half white onion – cut to 1 inch cubes.
1/2 tablespoon seasoning.
1 tablespoon olive oil.
1 tablespoon sweet Asian style glaze.
Metal or bamboo skewers
Prep:
Heat your air fryer to 400f. If you have a grill grate, make sure it is preheating with the air fryer.
Mix shrimp, olive oil and seasoning. Let marinate at least 30 minutes.
Using your skewers, alternately add shrimp, peppers and onions.
Place the shrimp skewers in air fryer. Cook for 2-3 min.
Flip shrimp skewers and brush on Asian glaze. Cook for another 2-3 minutes or until completely done.
Remove from air fryer and enjoy.