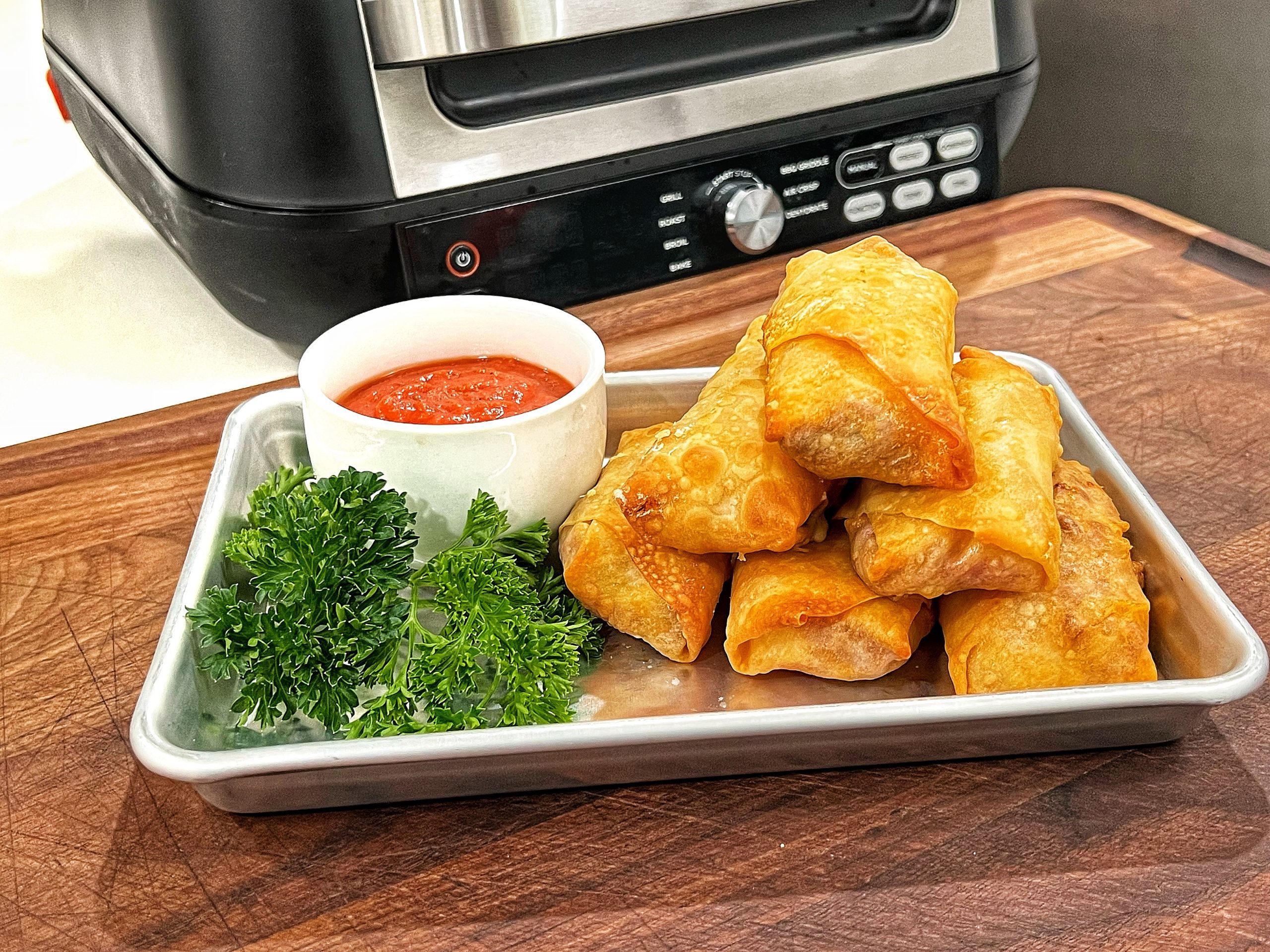 Air Fried Pizza Egg Rolls
This my fun take on a non-traditional egg roll. We're combined two favorites, pizza, and egg rolls into one awesome appetizer.
Ingredients:
Egg roll wrappers.
Pepperoni.
Mozzarella cheese – Sliced into 1/2" x 2" slices.
Italian sausage.
1 jar Pizza sauce.
1 egg.
Spray avocado oil.
Prep:
Fully cook the Italian and add half of the pizza sauce.
Place an egg roll wrapper down in the diamond length.
On the wrapper, place the cheese, a spoonful of the sausage and a couple pepperonis, towards one side of the diamond.
Roll the first corner of the wrapper tightly over the mix.
Fold in both sides of the wrapper in and finish the roll.
As you finish the roll, dampen the last point of the roll with a little egg wash.
Head your air fryer to 400F.
Place your rolls into the air fryer basket and spray them completely with the avocado oil.
Air fry the rolls for 15-20 minutes, flipping half way through, until golden brown.
Remove from the air fryer, serve with extra pizza sauce, and enjoy!